Feeling frazzled on the road? Increasing amounts of traffic and road construction (never mind other drivers) can make even routine drives a chore for many of us. But stressed-out reactions are linked to higher aggression—which is linked to a higher risk for collisions, according to a study published in Transportation Research.
"Often people project their stresses onto the driving environment," says Sy Cohn, a therapist who specializes in driving incidents. "Stress interferes with logical thinking, and we can become a danger to ourselves and others."
Here, experts share stay-calm strategies for common driving hassles.
Stressful Situation: Road Construction Ahead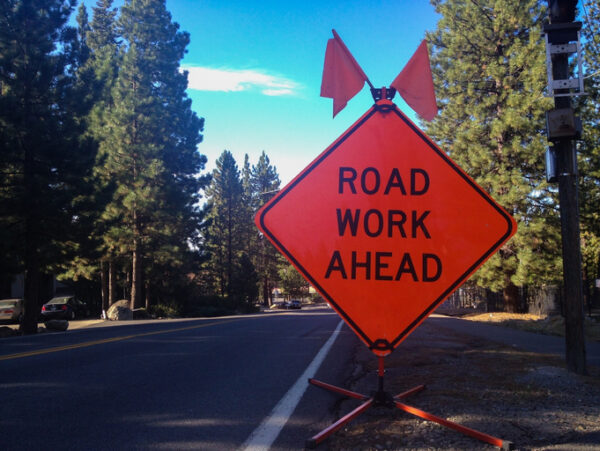 How to deal: Winding past potholes and orange cones slows you down. But the whole thing can be even more stressful if you're running late. The simplest way to lessen construction-related driving stress is to rely on your common sense: Check traffic patterns and routinely build in extra time for these types of unexpected detours, says Robert Nemerovski, a San Francisco-based clinical psychologist who specializes in anger management. A more surprising expert tip from Nemerovski: Don't avoid the route altogether. Going a different way may turn into a longer ordeal that can actually increase your anxiety.

Stressful Situation: Backseat Driver On Board
How to deal: Unwanted advice from a passenger can be super annoying. Luckily, there's a surefire way to handle it: Don't respond. This prevents a stressful exchange (assuming the person gets the hint). Then, Elaine Masters, a yoga teacher and author of Drivetime Yoga, suggests using this stress-relieving trick: Breathe in for seven seconds, hold for four, then exhale for seven seconds. "Slow-breathing techniques help, because they can lower elevated heart rate and blood pressure—and they can be done silently," she says.
Stressful Situation: Merging At Rush Hour
How to deal: Feeling anxious as you enter the highway (or change lanes) is common, but there are simple things you can do to feel in control. For one, remain cautious during the merge, and treat it as part of a routine drive. "Acknowledge what's happening and that it's affecting your body," says Masters. To keep anxiety at bay, she suggests spending time driving onto the highway during off-peak times, when there are fewer cars on the road, and it's easier to build your reflexes while staying calm.
Stressful Situation: You're Lost!
How to deal: Don't blame yourself (or anyone else). "Let go of the blame-game and focus on finding your way," says Masters. That means pulling over. Once you've stopped, do a few simple neck or upper-back stretches to relax. Diverting your attention also helps you regain control. Then, have your GPS re-calculate the route, look at a map, consult your phone or drive to a gas station to ask for directions—and allow your blood pressure to return to normal levels.
Stressful Situation: Your Phone Won't Stop Buzzing
How to deal: The pinging and ringing won't end just because you're behind the wheel, but the temptation to check a text message could lead you to take your eyes off the road. "The more things we have on our minds, the more stressed we will likely feel," Nemerovski. Rather than risk getting overwhelmed, try apps that block texts and calls for the duration of your drive. Or turn off your phone until you're safely parked at your destination.
Stressful Situation: You're Stuck Behind A Freight Train Crossing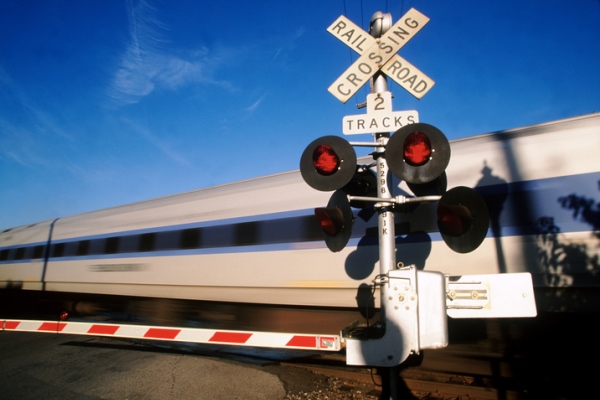 How to deal: Some trains can take 10 minutes or more to pass through an intersection, which can feel like an eternity for many drivers. Instead of counting down the minutes, use your time to queue up a favorite song or think through a problem. Deciding on a specific activity as the train passes and following through can provide a sense of productivity during a time when most of us feel helpless (or irritated), says therapist Sy Cohn.
Ultimately, the more you practice staying calm during stressful commutes, the more safety-conscious you'll become. "Facing stress the right way can be good, in terms of improving focus and performance," says Nemerovski.
Stress less about paying too much for insurance. Get a fast, free auto insurance quote from GEICO today.
By Alina Dizik