Do you love the left lane?
When you head out on the open road, do you automatically steer toward the left lane because that's traditionally where "faster" drivers are known to go? And while there's nothing wrong with using the left lane as it's intended, people who drive slowly in that lane could find themselves in trouble with the law.
Much of the current misunderstanding over the left lane stems from the 55 mph national speed limit that was enacted in 1974, according to the National Motorists Association (NMA), a grassroots drivers' alliance that lobbies for traffic regulations and safety issues. Before this, passing on the left was an unwritten rule of the road, but after the speed limit was enacted, drivers believed that if they were maintaining the posted speed limit then they could chill anywhere. "Because the speed limit was too low, drivers trying to pass weren't allowed to and it caused a lot of problems, and it still does," says Shelia Dunn, Communications Director of the NMA.
Reserving the left lane only for passing other cars—known as "lane courtesy"—reaps surprising benefits, however. Here's why you should reserve your left-lane use for passing only.

You'll Avoid Tickets And Fines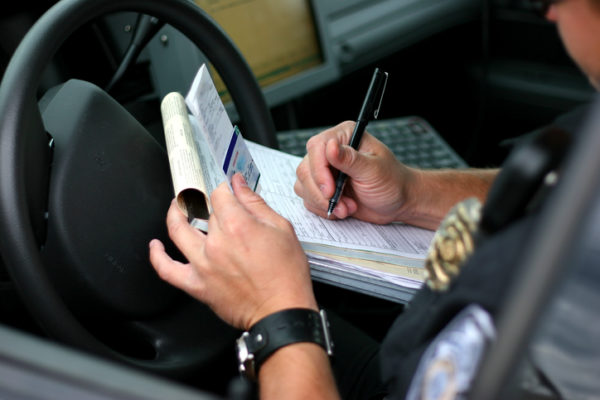 People have different interpretations of how to drive in the left lane, but staying there when you're not passing isn't allowed in most states, despite what some drivers might think. Blame the confusion on the lack of a nationwide law. In 29 states, there are laws that any car moving slower than the surrounding traffic should be in the right lane, while other states are stricter and designate the left lane only for turning or passing. In Georgia, it's actually a misdemeanor to move slower in the left lane than surrounding traffic. This year, Tennessee cracked down and now has established a $50 fine for slow left-lane drivers.
It's Safer
Beyond avoiding fines (always a plus!), abiding by lane courtesy makes the roads safer for everyone, as faster drivers have a quick and easy way to get around slower drivers. "You're less likely to get into an accident because traffic is always flowing and more consistent," says Dunn.
You'll Save On Gas
Following the letter of the law can save you a few bucks, too. Maintaining your speed and sticking to the right can get you better gas mileage. You're also doing planet Earth a solid. Less weaving in and out of lanes is more fuel-efficient and better for the environment, so even if you forgot to recycle last week, you can still be a tad proud of yourself if you stick to the right.
You'll Stress Less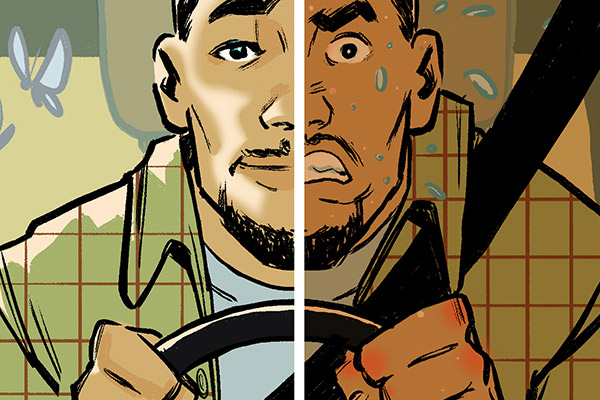 Trying to zip around cars doesn't significantly improve your commute time, either. "If you remain at a consistent speed limit and only drive to the left if you need to, you're going to ultimately get to your destination faster," says Dunn. Plus, lane courtesy might just be the quickest cure for road rage. "If you're weaving in and out and cutting people off, you may cause road rage in others, and that's what we really need to stop," says Dunn.
Of course lane courtesy is easier said than done, especially in states with heavily trafficked motorways. But you don't have to give up entirely. "Don't just park yourself in one of the middle lanes," recommends Dunn. "You should really be cognizant of trucks and what everyone around you is doing, and try to drive right as much as possible." But staying in the right lane doesn't mean you can zone out, either: Remember to be aware of and make room for merging vehicles.
In the end, lane courtesy actually helps all drivers treat one another as equals on the road—and makes the highways and freeways a safer space for everyone.
Before you take off to your next destination, get a fast, free auto insurance quote from GEICO to see how much you could save.
Next: The rules of the road aren't always cut and dry, so take our "Are You a Good Driver?" quiz to find out how you compare with your fellow motorists.
By Kara Cutruzzula