Facts & Figures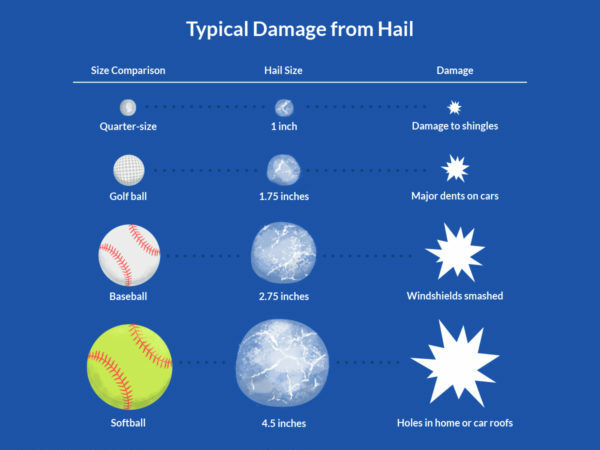 How To Prep For A Hail Event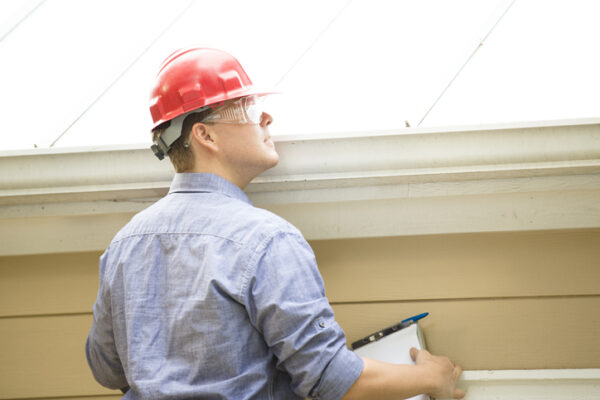 Check your insurance coverage and alter your policy if necessary. If your area has a history of hail storms, make sure your car insurance policy includes comprehensive coverage.
Routinely have your roof inspected for damage and repair any problem areas. A strong roof is the main protection from hail storms.
Have your trees trimmed regularly, as branches can be stripped away during a storm and cause damage.
Close the blinds in your home before the storm starts to protect yourself from shattered or blowing glass.
Move any large outdoor items, such as furniture, grills, or trash cans, to a covered location. These items can be picked up in the storm and cause damage.
Move your car under a covered structure before hail begins, if possible.
During A Hail Event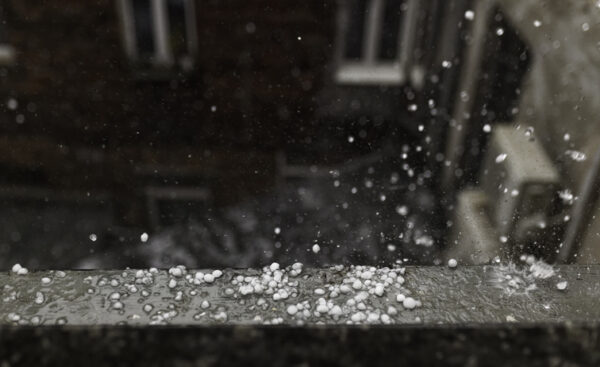 If you are outside without any coverage, seek shelter immediately and make sure to protect your head from hail. The most serious injuries during hail storms occur from being struck on the head.
If you are driving, pull over to the side of the road and wait out the storm. Try to position yourself away from the sunroof, as hail can cause it to shatter.
If you're inside, stay away from windows and do not go outside until it is completely safe to do so.
Do not use phones or electrical outlets during a severe hail storm where lightning is present or you risk electrocution.
After A Hail Event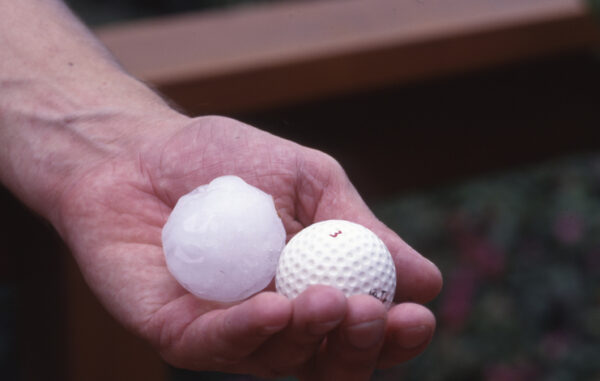 After the storm is completely over, check your property for damage, including the trees, patio, and roof, and take pictures of any damage.
When dealing with roof or automobile repairs, consider multiple companies before signing a contract to be sure you are getting the best care and value.
Need to file a hail claim? Visit our severe weather claims center to get started.
Sources:
http://www.nirc4change.org/severe-weather-risks/hailstorm-preparation/
http://flash.org/peril_inside.php?id=75
http://www.weather.gov/ffc/hail
https://disastersafety.org/hail/