Moving is stressful enough. Worrying that your belongings might not make it in one piece? Completely avoidable, says Daniel Menchini, President and CEO of U.Santini Moving and Storage in Brooklyn, N.Y. Just follow his five smart tips.
1. Don't Save Packing For The Last Week
That's how you end up hurling stuff into boxes, damaging fragile items and losing track of your belongings. "The key is to prep well in advance," Menchini says. First, pare down: About a month before moving day, go room to room with a box and garbage bag. Put donations in one, stuff to toss in the other. Next, pack each room, labeling boxes as you go; aim to meet a quota (say, 5 or 10 boxes packed every night) so that you're not rushing at the end. Then pack one box of first-day essentials: toilet paper, paper towels, paper plates, linens, toiletries and, of course, a wine opener.
2. Know How To Pack Breakable Things
"A good moving company is like your personal moving consultant," Menchini says. Once you hire a moving service, get the name and number of your dedicated consultant—someone you can bug for packing advice. Then use him: He'll be on call to explain how to pack dishes, lamps, stemware and more. If you're going to DIY, search online for specific tips on packing almost any breakable item: There are great YouTube and step-by-step how-to's for packing fragile items like china and pictures. (Get more smart packing tips here.)

3. Consider Plastic Moving Boxes
Cardboard boxes can crumple when stacked, crushing whatever's underneath. If you opt for cardboard boxes, make sure you tape them thoroughly and pack them with the heaviest, sturdiest stuff on the bottom of the box and the lightest things on top, Menchini says. Fill every cubic inch of a box, or else items will roll around. "The rule of thumb is, if it moves, it breaks," he adds. To fill every inch of a box, jam in newsprint (it's like newspaper but without the ink, since ink can stain—find it online or from your moving company) or something else you'll need to transport anyway, like socks or dish towels.
4. Keep Valuables With You
Your important documents should never be packed away in a box. "We've gotten claims from people who've lost bank notes or passports or a will," Menchini says. "That kind of thing shouldn't be in the possession of the mover—it shouldn't leave your side." Same thing goes for small valuables, like an antique lamp, family heirlooms, jewelry or items of sentimental value. If you aren't moving cross-country, carry it to your new home yourself. (And if you are relocating long-distance, clue the movers in early to this extra-special piece.) "Often when we do a full packing service, I recommend putting items we shouldn't touch in a closet or safe spot that everyone knows is off-limits," Menchini says.
5. Know Where You Stand With Insurance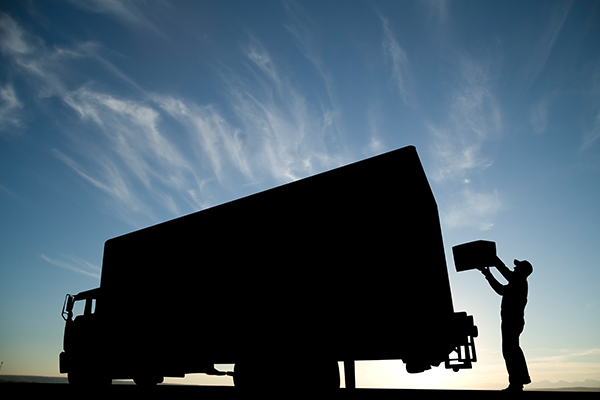 Call your insurance company to figure out if your belongings are covered during a move. If you own an additional rider to your renters or homeowners policy for a valuable possession—say, a piece of fine art—it helps to understand if it's covered no matter where it is, Menchini adds. Also keep in mind that a moving company's basic liability is quite limited; for example, for a local move in New York, Menchini's company is insured for a rate of 30 cents per pound. A 10-pound chair, then, is only insured for $3. "A reputable moving company is going to stand by its job and protect the customer if something breaks due to the movers' negligence," he says. "But when something valuable breaks, that's when it's important to understand your own insurance."
All moved in? Congratulations! Now that you're unpacked and your valuables are safely stowed away, it's always good to review your homeowners or renters insurance coverage to ensure it fits your new home and protects your property inside. Get a quote from GEICO online or call 1-800-841-2964 to speak with a live agent about your coverage options.
By Andrea Bartz