Your car isn't just a car—depending on the day, it can be a dining room for a quick bite (while parked, of course), a place for the kids to catch up on the latest shows, a shuttle to your dog's vet, you name it. And all that multitasking can lead to some pretty funky smells. "Our cars are really just microcosms of our homes," says Melissa Maker, the author of Clean My Space. And thanks to the confined area, common smells can quickly intensify, turning an unwanted scent into a stench.
But no need to call in a pro to clear the air: Some household tools you probably already own can purge pungent odors—and help to ward off future ones. Here are some simple and effective strategies to combat the prime culprits.
Spills On The Seat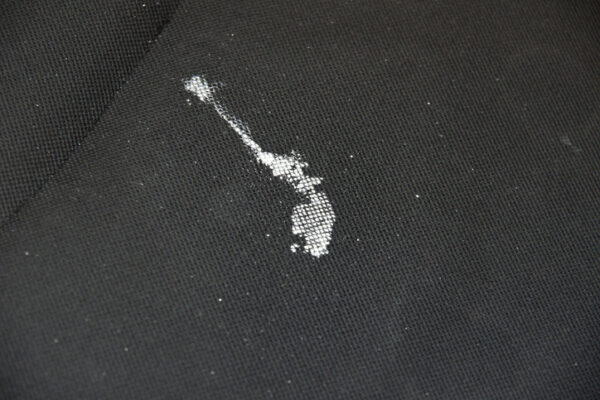 Whether they're from crumbs, dirt or liquids, messes on your seat cushions can be a real pain to get out, consequently turning the upholstery into an incubator of stink. Maker stashes a microfiber cloth in her glove compartment for just such occasions: cleans up the mess in a pinch. Plus, they're handy for everyday tidying, like a dusty dashboard.
Once you get home, the real deep clean can begin. For leather upholstery, there's not much more you can do on your own than wipe it down, but leather generally doesn't hang on to odor the same way cloth does, Maker says. With fabric seats, you may be able to address the problem with a lint roller, particularly if it's a dry substance like dirt or pet hair. For trickier messes, try the hose attachment on a vacuum cleaner. Still won't come out? Break out a carpet shampooer. "It might seem like an onerous task, but cleaning your upholstery is going to have a huge effect on the way that it smells," says Maker.

Car Mat Messes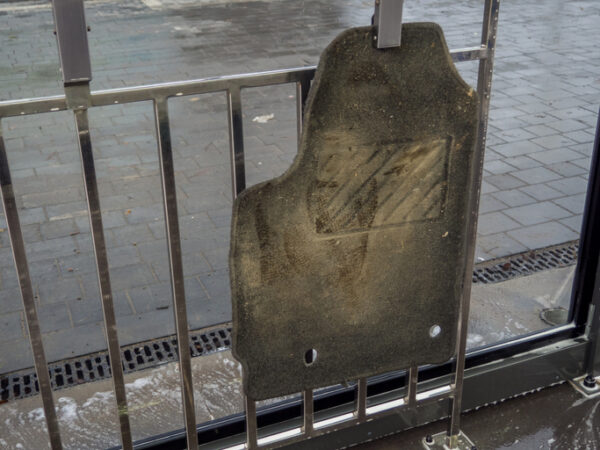 The great thing about car mats is that they're removable. So give these dirt collectors the deep clean they need. For dry messes, shake out your mats and give them a good vacuuming. With more stubborn smells, Maker recommends spritzing the mats with a solution of equal parts water and white vinegar, giving them a good scrub, rinsing with water, and letting the mats air-dry to dissipate the vinegar smell. Before putting them back, add a few drops of your favorite essential oil. "It lasts longer in the mat's fibers and will help keep things fresh," Maker says. Just make sure to avoid sleepy scents like lavender; pick something invigorating, like citrus or peppermint.
If the smell goes beyond the mat and has seeped through onto the fabric below,  a little baking soda can work wonders, according to Maker. (It works on any upholstered surface.) Sprinkle some on the offending spots, let it sit for a half hour, then vacuum up the powder—and the odor along with it.
Harsh Fumes From Your Vents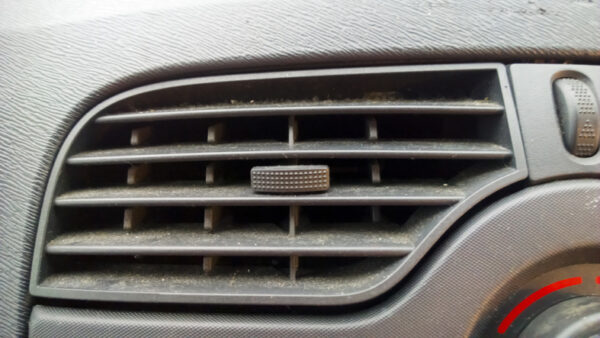 If your vents are dirty, then the air being pumped into your car's interior is going to smell terrible too. For the short term, you can mask the smell with a few easy tricks. "Activated charcoal is a great deodorizer," says Maker. You can buy a filter online or at a pet store and leave it in a concealed space like the side pocket of the driver door under the handle to help soak up bad smells. Or to attack the smell closer to the source, Maker likes to put essential oils on a clothespin and clip it to the vent.
These tricks are temporary fixes, though. For nasty smells that just won't quit, says Maker, you'll need to consult an auto professional. They can clean the vents and change your cabin air filter, so you'll be breathing in nothing but fresh air.
Stopping Smells Before They Start
When it comes to cutting down on stench, simply keeping garbage to a minimum can help. "I have a policy not to leave stuff in the car," says Maker. "It's not a storage unit." She also recommends picking up a portable trashcan to keep garbage corralled. Even an empty tissue box or plastic bag can keep wrappers and picked-over foods from spilling out onto your floor.
Although a no-shoe policy may work for your home, it's impossible to implement in your car. That said, Maker suggests tapping your heels (gently) against the side of your car before getting in to help keep your mats clear. And, if you vacuum even once a season, you'll be ahead of the game, she says. "A car is a really small space, so even putting in 20 to 30 minutes can make an enormous impact."
A clean car is a happy car. So is a protected one. Make sure it's covered with the right auto insurance. Get a fast free quote on geico.com.
Read More: 5 Car Maintenance Tasks You Can Do Yourself
By Nicole Price Fasig