Newlyweds (and one wedding photographer) share the stories behind the decorations on these wedding day wheels.
---
MR. AND MRS. MATTHEW AND ALEKSANDRA LORRAINE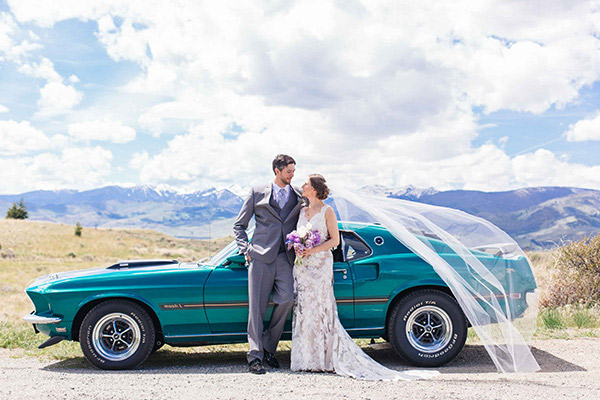 The location: Chico Hot Springs Resort, Mont. (44 miles north of Yellowstone National Park)
The look: "I knew it would look amazing with the mountain backdrop, and be a very cool addition to our day," says Aleksandra. The car had a heart-shaped plaque hanging from the rearview mirror that said, JUST MARRIED on one side and HERE COMES THE BRIDE on the other. "Our border collie acted as a ring bearer, and wore the plaque down the aisle."

---
MIRELLE CARMICHAEL, WEDDING PHOTOGRAPHER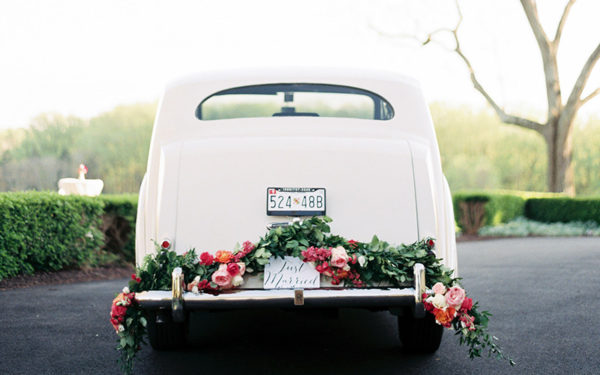 The location: Baltimore, Md.
The look: "A classic car adds a timeless appeal to a wedding day," says Mirelle Carmichael, a fine-art, destination-wedding photographer based in San Diego, who shot this Rolls Royce at a wedding on an estate outside of Baltimore. "It's a great way for a bride and her parents to arrive to the ceremony, or for the couple to get away!"
---
MR. AND MRS. AND MRS. SAM AND RACHEL DIX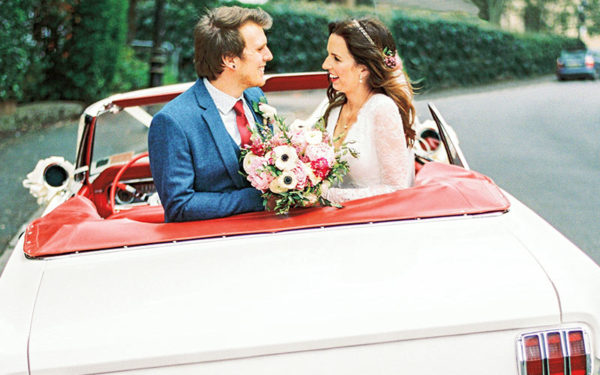 The location: Bristol, England
The look: Rachel designed, sourced and arranged all the wedding flowers herself, including the faux floral garland that accented the 1965 Mustang's bumper. "In keeping with our wedding theme, we added a rustic-boho flair without taking away from the car's cool factor," she says. "As a cheeky nod to the traditional, we attached tin cans hand-painted in vintage gold!"
---
MR. AND MRS. NOAH AND KELSEY HEINZ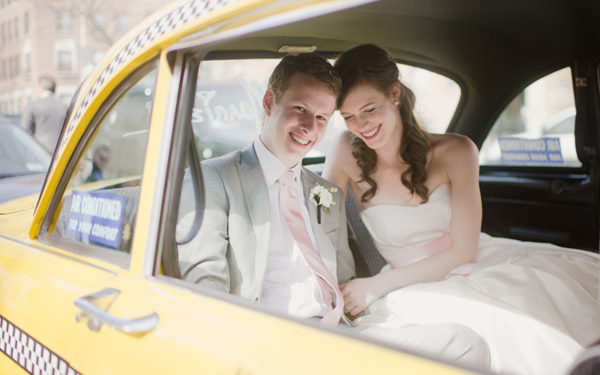 The location: Brooklyn Botanic Garden in Brooklyn, N.Y.
The look: "We got married in New York and we couldn't help thinking of the city's yellow icon: the taxi," explains Kelsey. "We loved the way the vintage Checker cab looked, so we didn't want to do much in the way of decorations." Writing JUST MARRIED on the back window and attaching a tin-can tail did the trick.
---
Getting married soon? Here's how to plan an awesome wedding on a budget.