When most people bring their car into the garage, they hand over the keys to their mechanic and slink off to wait for the bad news.
But experts say you can save a lot of time and money by having an open, honest conversation with your mechanic before the bolts start to fly.
"Many customers believe that the more they talk, the more [a repair] will cost," says Michael Peth, an administrator at Ohio Technical College, which specializes in auto repair. "The inverse is actually true. Many times a seemingly insignificant statement from the customer can be a true gem to the technician."
A good garage will take pains to keep customers in the loop, says Peth. But what if the lines of communication are a little frayed? Well, here are some questions you can ask to get the conversation going.
1. Are you licensed?
Many states have government agencies that regulate garages. Before your mechanic starts fiddling around with your engine, ask them if their license is up to date and if their record is clean. Still have doubts? Some states, like California, let you check out a garage's license online.
2. How can I help?
Unless the problem is obvious—like steam billowing from your radiator—your mechanic is going to rely on your description of the issue to figure out what's wrong. So, take a mental note of exactly when and under what driving conditions the problem crops up, says Tim Bowden from California's state Bureau of Automotive Repair. Bonus points for writing the symptoms down.
3. What's the damage going to be?
Before your mechanic picks up a wrench, make sure you agree on how much the repair will cost and how long it will take. That might seem obvious, but faced with the prospect of being carless (How am I going to pick up the kids from soccer today?!) many people forget to iron out those details.
4. What can we prioritize?
If a mechanic hands you an estimate the length of your arm, the key is to not panic. Go over every item in detail and determine which repairs can wait and which need to be done right away to keep your car from stalling on the highway.
5. Do you need a little more time?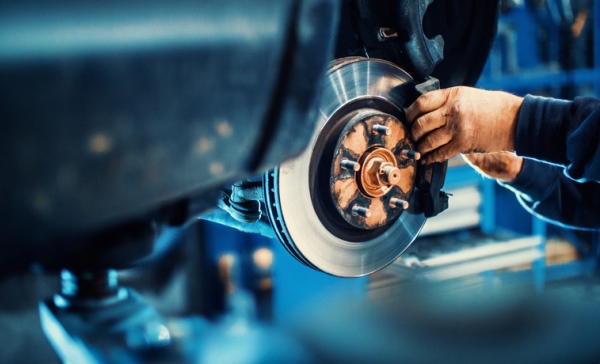 Most people assume that any mechanic worth his or her salt will immediately know what's wrong with a car. But automobiles are complicated pieces of machinery, and pinpointing the issue can be like finding a needle in a haystack.
"We want to fix the problem and get you back on the road," says Mary Ellen Hills, who owns a San Mateo, Calif., garage specializing in Jaguars. "But sometimes it stumps us, too." The takeaway: Be flexible and give your mechanic the time they need to fix the problem.
Having a good car mechanic is important, but there are certain things you should be able to take care of yourself. Read our Car Maintenance 101 article to learn more.
By Andrew Raven