If you're moving—or just heading south for the winter months—you may need to get your car from here to there without driving it yourself. Shipping cars on a truck is the most popular option overall (when commercial and private shipping are counted together), but it's not the only possibility. Several options exist, and at various price points; if you're wondering how much it costs to ship a car to another state—or across the country—doing some price comparisons could really pay dividends.
Here are the various ways you can ship your vehicle and the essential factors to consider when deciding.
Shipping By Truck
Brokers or Transporter?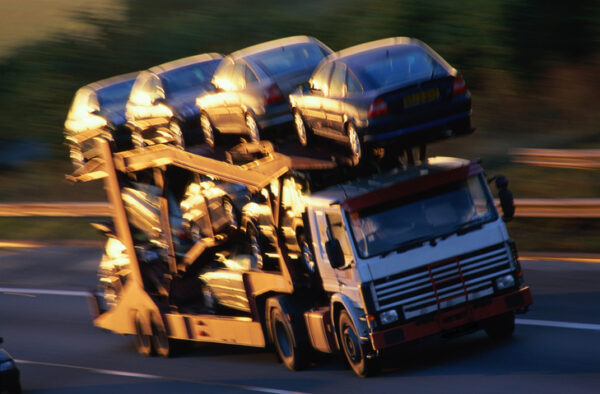 You can book a spot with a transporter company directly or work with a broker, says Manuela Ivanova, business development and digital marketing executive for My Moving Reviews and co-author of two books on moving: Relocating Without Breaking a Sweat: Your Personal Handbook for a Perfect Move and Moving and Packing for Winners: Outsmart Your Upcoming Move. Brokers can spare you the legwork of finding a company with an available spot. The downside? You might not know how brokers choose the carriers they work with. If you do use a broker, says Ivanova, have them tell you the carrier's name well in advance of moving day.
Research the Business
Make sure the broker or transporter is registered with the Federal Motor Carrier Safety Administration (FMCSA), part of the U.S. Department of Transportation. Search by the company's MC (Docket) number (which should be displayed on the company's website), and avoid any business that isn't clear on whether it's a transporter or broker, says the FMCSA. Also check the FMCSA site for information like the company's crash reports. Read online reviews, too, recommends Ivanova.
Do an Insurance Check
Make sure the company under consideration is properly insured, says the FMCSA. "Check what's covered by the insurance and what the limitation of liability clauses are," says Ivanova. Call your own insurance company, as well, to know what's covered with your policy. And be sure to do a serious inspection of your car's condition—and document it—before shipping. Also be aware that items inside the car may not be covered by insurance, says Ivanova, so don't use your trunk as a spare suitcase.

Determine Your Budget
Are you looking for the cheapest way to ship your car? One way to save money is to opt for a truck with no roof. A covered truck will be more expensive, but protecting your vehicle from the elements may be worth the money, especially if you have a luxury or classic car. Also, be aware that shipping to a rural area may be more expensive than to a larger city, says Ivanova, so it might be worth traveling to pick the car up.
Hiring A Driver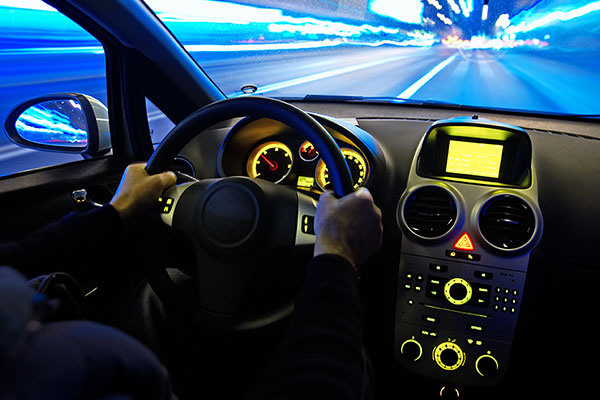 You have two choices when opting for a driver, says Ivanova: an individual (who may advertise their services in an online forum), or a company that can connect you with a driver. If you choose an individual, insist on a copy of his or her license, insurance and driving record. You may also want to do a criminal background check, says Ivanova. You'll likely pay more to work with a company, but it may employ full-time professional drivers who have already gone through background checks. Either way, be sure your insurance covers a third party to drive your vehicle.
Taking The Train
If you're moving or traveling along the East Coast, consider the Auto Train, says Ivanova. This nonstop option begins near Washington, D.C., and ends near Orlando, Fla., allowing you to skip hundreds of miles of driving. Bonus: With this option, you can pack your car like a suitcase.
If You're Military
Military members moving within the United States will have to do the same company research and pay the same costs as non-military personnel, so the above options are applicable. However, be aware that if you drive the car yourself, you may be eligible to receive mileage reimbursement. (Get more moving tips from military spouses.)
Whether you're moving across town or across the country, help keep your car protected with auto insurance from GEICO. Get a quick quote now at geico.com.
Read More: 8 Steps For Picking The Right Moving Company
By Julie Anne Russell