All-terrain vehicles are a thrilling way to experience America's great outdoors. But four-wheelers can be a handful for first-time riders. Here are a few things newbies should remember when hitting the backcountry.
1. Keep It Simple
Many first-time riders gravitate toward souped-up machines with loads of options. But that's a mistake, says Justin Rath, president of Iowa's Off-Highway Vehicle Association. When you're learning to ride, look for a simple machine that's easy to control and that won't overpower you. Rath recommends new riders aim for an ATV with an automatic transmission and an engine between 200cc and 400cc.

2. Stay Safe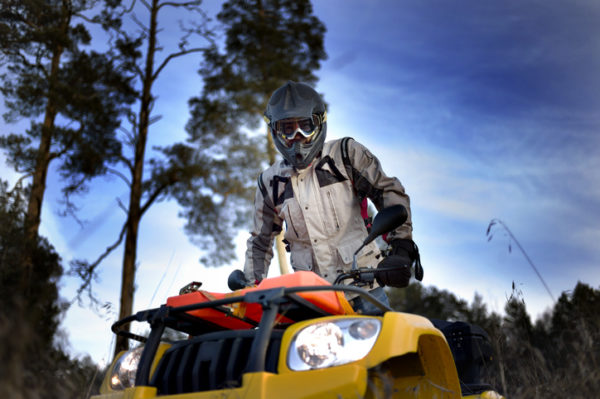 There are a few basic pieces of protective gear that every rider should have, according to the ATV Safety Institute, an industry association. The list: a quality motorcycle helmet, goggles, over-the-ankle boots, gloves, long pants and a long-sleeved shirt or jacket. If you want even more protection, consider shin pads, a chest protector and wrist, elbow and knee guards.
3. Practice, Practice, Practice
Before riders begin scaling mountains and bombing through mud flats, they should have a firm grasp of the fundamentals. "Like anything, practice makes perfect," says Rath. Newcomers to the sport should practice on a level surface—an open field would be ideal—before graduating to simple trails, and then more challenging routes, he adds. Many states require safety courses for riders under a certain age, especially if they'll be riding on public land or crossing roads, but they're a good idea for operators of all ages.
4. File Your Paperwork
Rules vary from state to state, but chances are you'll need to register (and insure) your ATV much like you would a car. You'll likely also need to get a permit and pay a fee before you can ride on popular public trails. Some federal agencies, like the U.S. Forest Service, offer seasonal passes that will save frequent off-roaders money.
5. Expand Your Horizons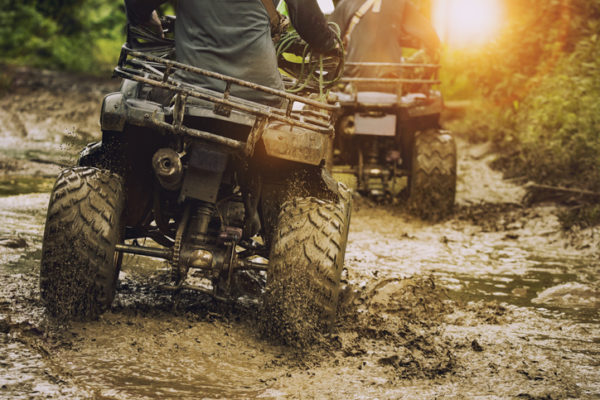 Once you're comfortable on an ATV, America is your oyster. The country is full of incredible trails, including the Hatfield-McCoy system in West Virginia, California's Imperial Sand Dunes and Iowa's Gypsum City Off-Highway Vehicle Park. RiderPlanet USA has a great state-by-state guide to the country's top destinations. You can often meet other riders on the trails or at one of the jamborees that happen across the country every year.
6. Keep Your ATV Safe
ATV and UTV (Utility Terrain Vehicle) theft is a common problem, but there are a few simple things you can do to prevent criminals from making off with your beloved four-wheeler. The most important: keep it out of sight. If you have a garage, always park your ATV or UTV inside and cover it with a nondescript tarp. If you have to leave it outside, use a heavy-duty metal chain to tie your ride to something sturdy to prevent thieves from simply rolling it away. Finally, if you're taking your ATV or UTV on the road, always park the truck or the trailer carrying it next to a building or utility pole so the tailgate can't be opened.
Before you hit the trails, make sure you and your ATV are covered with insurance from GEICO. Get a free ATV insurance quote now and find out how much you could save.
By Andrew Raven