Stroll the streets of Ithaca, N.Y., and the town's impressive beauty quickly comes into focus. A creek tumbles down a 20-foot waterfall and rushes into the heart of downtown. Independent boutiques and art galleries line the pedestrian mall, while the stately architecture of Ithaca's higher-learning institutions rises nearby. Surrounding it all is a mix of waterfalls and forests, as well as the gorgeous Cayuga Lake.
Whether they're centered around academia or not, pretty little towns like Ithaca can be found across the U.S. And you don't have to be a college student—or prospective college student—to appreciate them. They offer the quaint shops and homey restaurants of any great small town—with an additional layer of collegiate architecture and history, as well as an injection of student energy.
From the waterfalls of the Finger Lakes to Oregon's Coast Range, here are seven of the country's most beautiful college towns.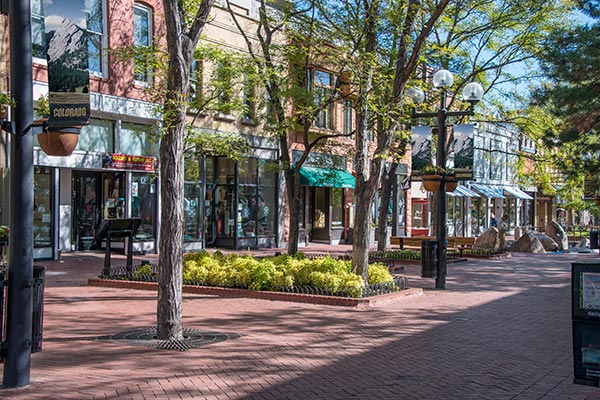 Boulder, Colo.
A beautiful western city surrounded by a buffer of green space and mountains, Boulder restricts building height in order to ensure that everyone can enjoy views of the Rockies. Blessed with abundant sunshine (and almost zero humidity), hundreds of miles of bike paths, and 45,000-plus acres of preserved open space, Boulder is one of the loveliest places in the country to walk, hike or ride. When you're done with all the activity, the "Napa Valley of Beer" offers some of the nation's tastiest microbrews.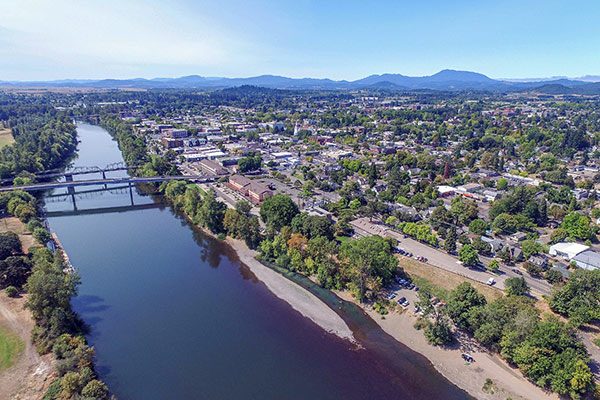 Corvallis, Ore.
Set in the shadow of the Coast Range, Corvallis is quintessential Pacific Northwest: fun, funky and beautiful. The city is a popular destination for birders, who might come to spot Virginia Rails at the Jackson-Frazier Wetland and Sharp-shinned Hawks at Chip Ross Park. With just under 60,000 residents, Corvallis is small enough to get to know but big enough that you'll never get bored. Plus, it's only 85 miles to Portland—and even closer to the gorgeous Oregon coast.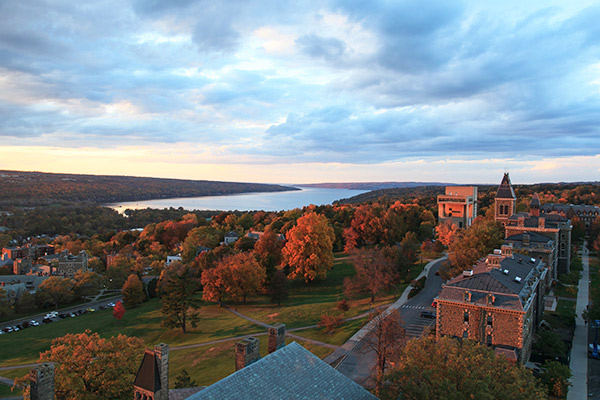 Ithaca, N.Y.
The whitewater creeks and steep ravines that wend through this homey college town give it unique appeal, while the beautiful Cayuga Lake—longest of the Finger Lakes—sweeps north from the town's many hills. Downtown boasts a charming pedestrian strip, the Ithaca Commons, that's popular with students and locals alike; and the winding residential streets sport block after block of gorgeous, perfectly preserved Victorian houses.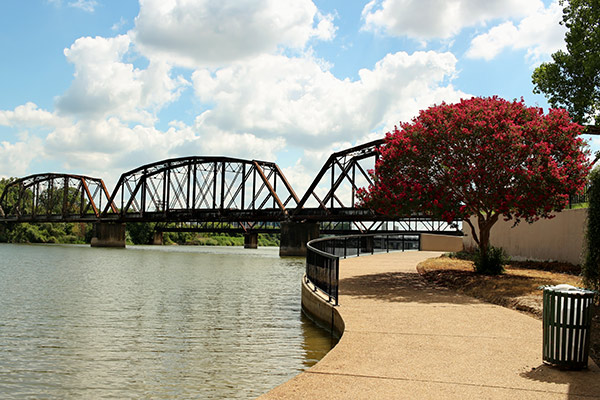 Waco, Texas
Located halfway between Dallas and Austin, this charming city is built around Cameron Park, whose majestic limestone cliffs offer unparalleled views of the Brazos and Bosque Rivers. Just north of the park is the Waco Mammoth National Monument, a tribute to the region's prehistory, where visitors can inspect mammoth bones unearthed during an archaeological dig. Across town, the peaceful Lake Waco Wetlands serve as a testament that the heart of Texas is green.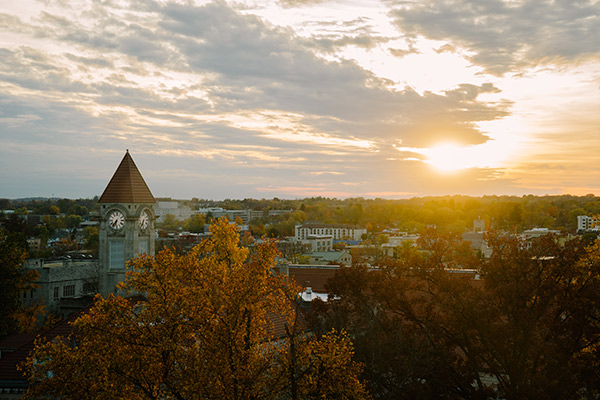 Bloomington, Ind.
Named for the wildflowers that bloomed on the site where it was founded, Bloomington takes landscaping seriously. Locally quarried limestone forms the foundation for some of the city's most striking buildings, while a longstanding commitment to preserving the city's tree canopy ensures a peaceful feel. The nearly 200 restaurants and shops of the Bloomington Entertainment and Arts District are set amidst a plethora of city parks, while greenways give urban explorers another chance to appreciate the city of flowers.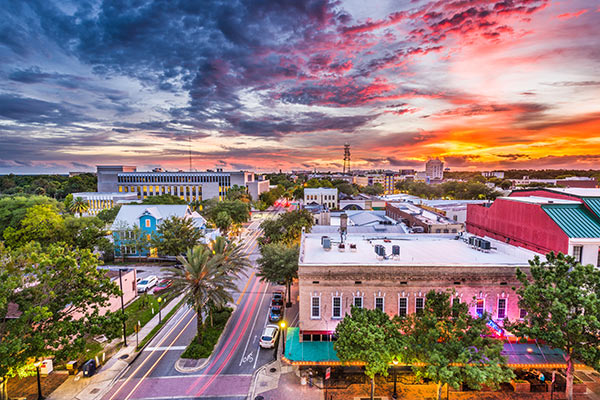 Gainesville, Fla.
In 1971, Paynes Prairie Preserve State Park became Florida's first state preserve, providing protection to horses, bison, nearly 300 species of birds and the famous Florida alligator. Today, this preserve—on Gainesville's southern border—serves as a reminder that inland Florida offers some of of the nation's most remarkable natural landscapes. Head downtown to discover stately buildings and Victorian homes, along with a big helping of Southern charm.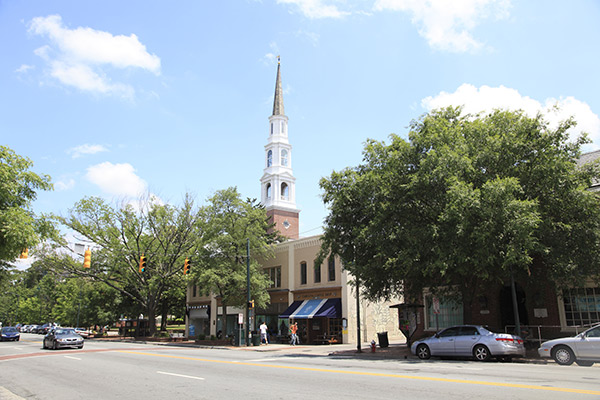 Chapel Hill, N.C.
Historic Franklin Street and the Weaver Street Market are highlights of this alluring city near the center of North Carolina, which combines college-town charm with a cosmopolitan flair. With more than 730 acres of open spaces and city parks, the entire city feels like an extension of the university quads. If that isn't enough, just a few minutes outside of town you'll find the North Carolina Botanical Garden, with over 1,000 acres of display gardens and nature trails that are free to visit.
While you make your way to these destinations, make sure your car or RV is covered with the right insurance. Get a fast free quote on geico.com.
Read More: Can't get enough small-town scenery? Check out these 9 Beautiful American Lake Towns.