The year is 1877. The seas are mountainous, and gale-force winds scream through the rigging. The crew struggles with the sails as passengers brave the storm. Those those who have left England behind wonder if the ship, now known as Star of India, will ever reach New Zealand.
It did. And it's still possible to wander the decks of this 212-foot-long vessel, which first launched five days before Lincoln delivered the Gettysburg Address. Even better, this is not the only ship where visitors can see and touch the remnants of a different era. From 19th-century sailing boats to World War II battle warriors, venerable ships across America welcome guests to their decks…and bring history to life. All aboard.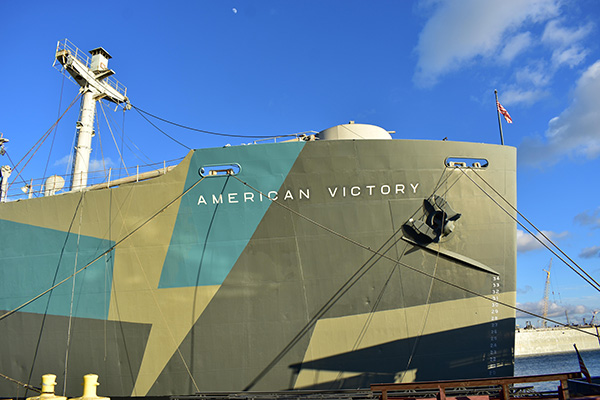 America has just three fully operational merchant ships remaining from WWII—and this 455-foot Victory-class vessel is one of them. Step into the massive engine room, which stretches a full seven decks high (out of nine total); explore the crew quarters and galley; and have the kids crank the pivot on the deck gun. The ship also takes advantage of its operational capabilities: Twice a year, you can sail aboard during a memorable "Relive History" cruise.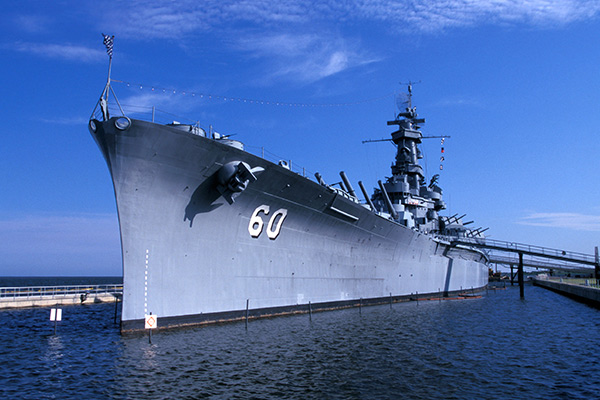 With space for some 2,500 crewmembers, the 45,000-ton "Mighty A" was more like a small city. Today, you can stand up on deck underneath the ship's massive gun turrets or poke around below deck in the living and operations areas. And if this classic battleship looks familiar, you may recognize her from her starring roles in two Hollywood blockbusters. Bonus: the USS Alabama is part of a park that includes a submarine, aircraft and tanks you can tour as well.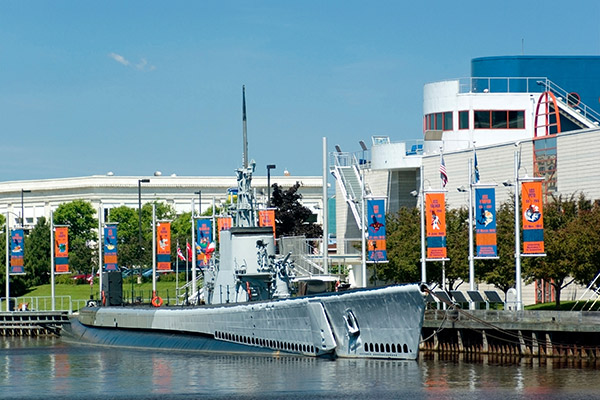 This Gato-class submarine sank thousands of tons of enemy shipping during her six WWII patrols, and she played a major role at Iwo Jima, when she sank two ships of a Japanese convoy in 1944. Now you can see the torpedo rooms (where crew also slept), wardroom, crew's mess and engine rooms. If you've never toured a sub before, the tight space may induce a little claustrophobia—but that will give you a good sense of how tough the submariners had to be!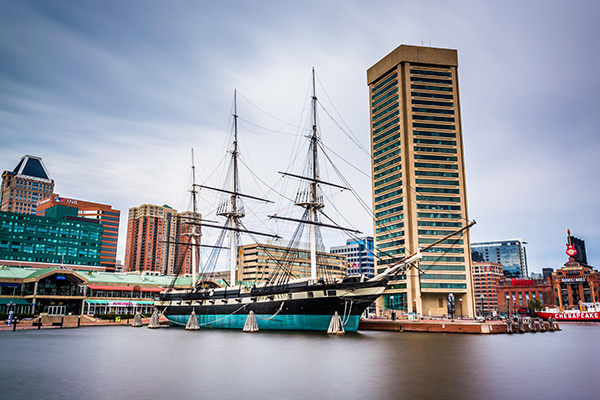 Look down the nearly 200 feet of ship, check out the 22 guns, and then look up to the three soaring masts, where 20,000 square feet of sail once flew. This sloop-of-war was built in 1854 and saw plenty of action even before the U.S. Civil War. It's the last sail-only warship the Navy built and the last Civil War vessel still afloat. And it makes for a memorable sight, especially set against the backdrop of scenic Baltimore Harbor.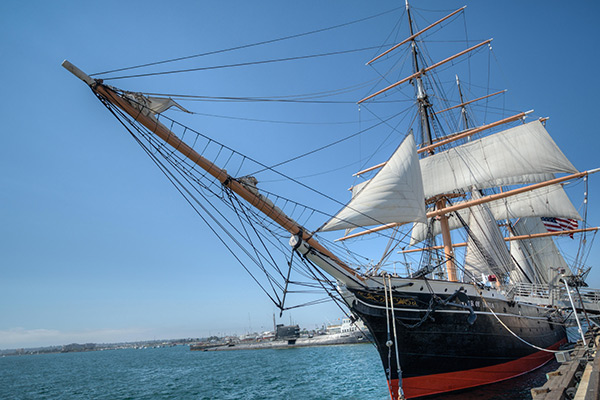 Climb aboard this 212-foot ship from 1863 and gaze up at the masts, imagining how the vessel traveled from Great Britain to India and New Zealand, then worked in the salmon-cannery industry from Alaska to California. Now part of the Maritime Museum of San Diego, she's the world's oldest active sailing ship and the oldest iron-hulled merchant ship still afloat.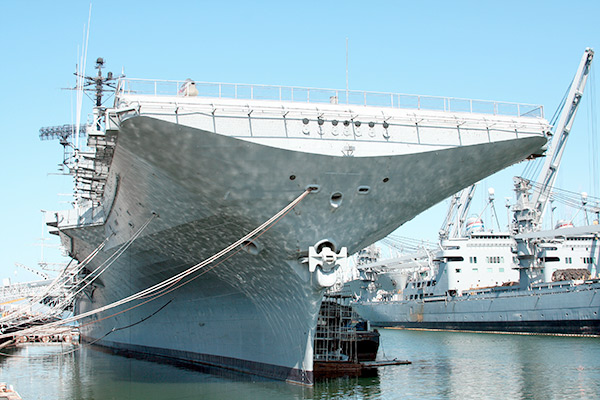 This aircraft carrier, which saw plenty of action in WWII, was also the recovery ship for the manned Apollo 11 and 12 moon missions. Now you can see remnants of each era. Military jets and helicopters line the flight and hangar decks, reflecting the ship's proud Military history. And the space program artifacts include an Apollo test capsule, a mobile quarantine facility and a Gemini 4 mission helicopter.
---
Have a boat of your own? Protect it with boat insurance. Get a fast, free quote today.
Next article: America's Coolest Lighthouses
By Heather Steinberger