Restoring serenity to her home office was the main goal for one client of interior designer Phillip Thomas. "She was always panicked at the thought of going into the room because of the clutter," he said. "She had a running joke with her children about how messy her office was, which didn't help when she would ask them to clean their rooms."
Creating an organized home work space is important for many Americans. According to the U.S. Department of Labor, more than 20% of all employed people spend at least some of their time working from home. So why not create a space that not only motivates you to get the job done, but also elicits joy? Here are eight tips to get you started.

Go Outside The Box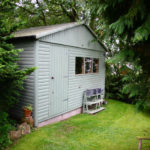 Having a dedicated room for your work is key to avoiding distractions, says Glen Gissler, New York Metro chapter president of the American Society of Interior Designers. "You don't want your important papers mixing with your child's soccer schedule," he says. One way to maintain that separation is by keeping it out of the main house. "With technology and prefab structures, moving the office into a separate space on your property can be an option," says Cheryl Durst, executive vice president and CEO of the International Interior Design Association. "It offers the opportunity to create a greater separation between work life and home life."
Think Tall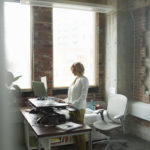 When choosing furniture for your office, it's important to keep your posture in mind. According to the Bureau of Labor Statistics, musculoskeletal disorders like pinched nerves, herniated discs and lower-back strains accounted for 31 percent of all worker injury and illness cases in 2015. Thanks to many Americans opting to work from home, a variety of products have hit the market to support a healthy back. Try a standing desk or, if you prefer to sit, seek out an ergonomic chair to minimize the slouch.
Create Break-Time Space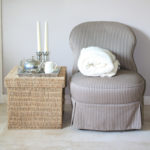 The upside of working from home is the ability to get a lot done without distraction; the downside is forgetting to give yourself some necessary downtime. But designer Phillip Thomas understands the value of comfort. "My clients have a desk chair, but I also recommend placing an upholstered chair in the corner," says Thomas. "Every once in a while, you need to recharge your batteries."
Set The Right Tone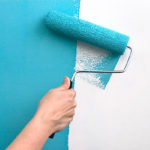 Although wall colors like soft grays and warm beiges are trending in today's homes—and can be found in sofas, bedding and floor tiles—it's best to select stimulating colors when it comes to your office space. Getting in the zone takes more than just a cup of coffee and a fully charged laptop; your surroundings also influence your productivity. It's okay to branch out, too. While colors like greens and blues may encourage focus, Thomas advises choosing a palette (and accessories) you love. "Make the walls a color that will put you at ease," says Thomas. "It just has to make you want to spend time in there."
Protect Your Tech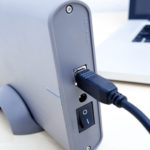 Thanks to tools available on the cloud, the days of crashing files and lost documents should be over. While using these programs makes for more dependable backup, they may open you to viruses that could be putting your electronics at risk. Fight off these concerns with a security system on your computer, and invest in an external hard drive for routine backups.
Stock Up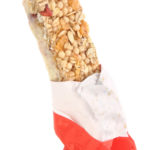 Keep your go-to products handy, whether that means printer ink or granola bars; dashing out to the store could interrupt a much-cherished workflow. When planning out your space, try reserving a drawer or cabinet for office supplies and snacks. The less time you spend in your kitchen and other common areas, the fewer distractions you'll have to dodge.
Prep For Tax Time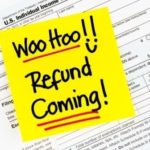 If you often work from home and have the right amount of dedicated space, you may qualify for tax benefits. Certain workers, such as freelancers and contractors, could unlock these home-office write-offs at the end of the year—a win for anyone in business for themselves. Before revamping your space, take a look at the qualifications, consult your accountant and consider your options.
Lose The PJs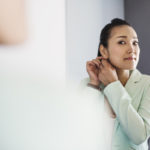 Don't forget to act the part and prep yourself for a successful workday. Wash up, do your hair, and don the kind of business attire you would wear at the office. The same goes for setting office hours, too. Whether it's nine to five or noon to nine, sticking to a schedule encourages you to stay on track and balance your workload.
If you own a small business (or are thinking of starting one), learn more about insurance coverage for your business at geico.com.
By Cindi Cook
Originally published September 2017.