Houses are a lot like used cars. More often than not, they are pre-owned, and how they have been maintained—or not—varies from case to case. However, there is one big difference: Houses don't come with check-engine lights.
That's why professional inspections are critical to discovering a home's true condition, beyond the scope of what's visible to the untrained eye.
A house, like a car, can be viewed as a system. It is a complex matrix of walls and roofing, heating and cooling, plumbing and appliances. And each part can have an effect on another, independent of itself. Since a home is one of the most expensive purchases you can make, it's best to have a clear understanding of its condition before you consider closing the deal. "The goal is to avoid any surprises after you've made the purchase," says Rei Mesa, president of Berkshire Hathaway HomeServices Florida Realty. To make sure you're getting the most information out of your home inspection, here are the top five questions to ask.
1. Can I attend the inspection?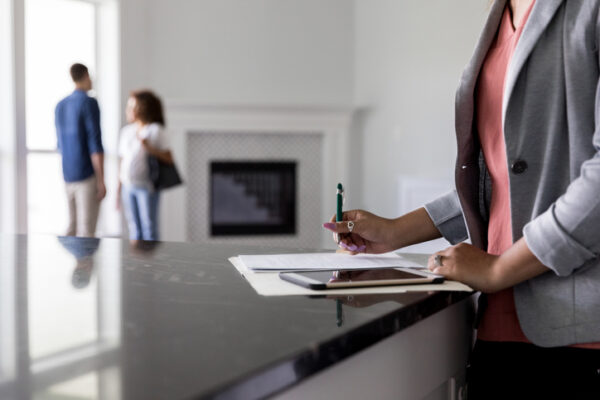 Being present at the inspection is strongly encouraged as it allows you to observe personally any conditions the inspector may be noticing and to ask questions along the way to address concerns you might have or systems you may not understand.
Mesa also highly recommends going to the inspection to get familiar with the property. Ask where the main water shutoff valve is located and how to access the attic. Likewise, if there is a sump pump, you should ask how it is tested. Don't be afraid to ask how routine maintenance is performed—like how to change a furnace filter and how often gutters need to be cleaned. And always check whether the smoke alarms and carbon-monoxide detectors are operating. In addition to the added safety, a home with fire alarms or a security system may be eligible for discounts on homeowners insurance policies through the GEICO Insurance Agency.

2. Should I choose what parts of the home should be inspected?
"As a buyer, I would err on the side of getting everything inspected," says Mesa. Most inspectors will provide a menu of items to be inspected, including appliances, roofing, plumbing and the foundation.
Mesa also advises starting with the type of property that needs to be looked at. While there is little difference between the inspection of a single-family home and a townhouse, both of which are all-encompassing, a condominium purchase is different: The condo association will almost always cover the roof, exterior walls and common areas, so it is not necessary for those to be inspected.
3. Should I hire a specialist to look for radon or mold, or to conduct a septic-tank sweep?
"Anything that cannot be seen with the naked eye should be tested," says Mesa. It's important to test for these, as they could create potentially hazardous conditions if not properly addressed. Factors like the age and location of the home also come into play. Mold inspections are especially important in parts of the country that are humid. Older homes may have a septic tank that needs clearing or an oil tank that requires filling or removal. For all homes, the EPA states that a radon test is a good idea, as it is a naturally occurring gas that can cause lung cancer.
4. If this were your home, what would you fix first?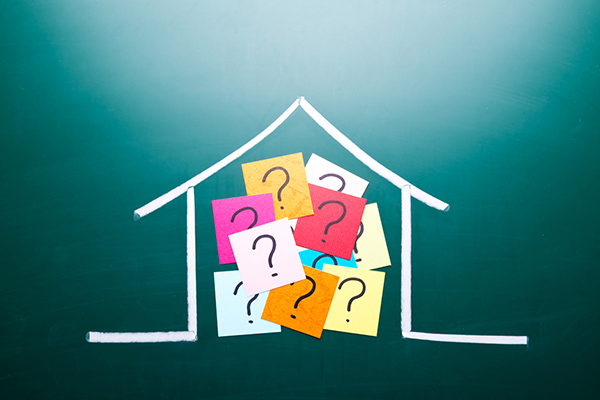 You should feel comfortable asking your inspector for a priority list, since you hired them to help you make an educated decision as to whether you want to proceed with the purchase. Some of the biggest things to look out for are structural defects, water leaks and environmental issues. Any and all safety issues are the top priorities. Whatever costly repairs may have surfaced would come next.
5. What do I do about the problems that have been identified?
Following the inspection, you will receive a detailed report of the condition of the home—but the inspector is not likely to document how much repairs will cost, says Mesa. Since items that need to be repaired could be used as a negotiating point with the home's seller, it is to your advantage to know the severity (and cost) of identified issues. It doesn't hurt to ask your inspector for a personal opinion, given that inspectors have likely seen a wide range of repairs and worked with contractors in the area.
Upon completion of your home inspection, if the report identifies problems that are too costly, difficult to repair, or indicate unsafe living conditions, choosing to walk away from the sale is an option. Since this may be one of the biggest purchases you'll make, being informed before the close of the deal is a smart way to safeguard your investment.
Purchasing a home? Don't get blindsided by costs. Use the tips above to navigate the inspection process, and then get an affordable home insurance quote through the GEICO Insurance Agency to see how much you could save on quality coverage for your home and belongings.
Read More: 5 Answers To Common Home-Buying Questions
By Sue Carpenter