With comfy sofas, big-screen TVs and coffee tables for kicking your feet up, living rooms are made for leisure. But there are high-tech ways to make your lounge time even better.
Streaming movie and music services is just the beginning. "People are becoming more comfortable allowing their smartphones or tablets to control their home settings," says Sarah Brown, home automation and security expert for SafeWise, a smart home safety site.
A few taps of the screen can adjust lighting, room temperature, sound quality and security. And the popularity of personal digital assistants has made everything from checking the weather to paying your insurance bill easier, too.
Here's how to plug in.
---
Personal Assistant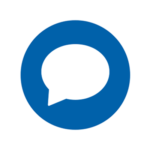 Digital personal assistants like Amazon's Alexa and the Google Assistant can give you voice control over your playlists and run down the day's top headlines.
"You don't have to automate your home all at once," says Brown. "Start with something simple, like the Amazon Echo. You can use a set of given commands to get the weather forecast, order products off their site and ask simple questions. This will give you a taste of home automation without spending too much."
Also, more companies are making services available this way—including GEICO, which now offers an Alexa Skill and a Google Action. Use them to do things like request roadside assistance and ask questions. ("Is the Gecko British?" is one we get a lot.)

---
Viewing & Listening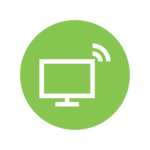 Smart TVs, which have built-in hardware to run Internet-connected applications, work seamlessly with streaming services, Brown explains. But if a new big screen isn't in the budget right now, inexpensive streaming plug-ins like the Amazon Fire TV can adapt to many current models via an HDMI port.
If music is your home entertainment jam, you may want to add a wireless speaker. Google Home, Amazon Tap, Amazon Echo and Amazon Echo Show are options that will play all your digital tunes.
---
Temperature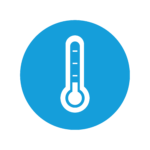 "Imagine never having to leave a gathering with your friends to adjust the room temperature," Brown says. "With a smart thermostat, you can control the temperature from your phone."
Wi-Fi–enabled options with geofencing technology, like the Honeywell Lyric Round, have the added benefit of reducing your energy usage by shutting off when you're away and starting up again as you approach the house. Don't have central air? Consider smart ceiling fans that you can operate with a tap of your smartphone or tablet to help beat the heat.
---
Lighting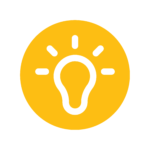 You needn't sacrifice great movie-house atmosphere because you're watching at home: Motorized shades are at your service. Consider Lutron's easy-to-install, battery-powered Serena Shades. Use the remote, or pair with Lutron's Caséta Wireless Smart Bridge to access the Lutron app from your phone.
You can also create "movie-theater darkness" with Philips Hue, a connected wireless lighting system that automates, dims and creates lighting scenes—all via your phone, a smart switch or voice control. "Customize a dark setting for horror flicks, something dim for romances or a brighter option for comedies," Brown says, "right down to a sun-salutation setting for a yoga DVD."
---
Protect your upgrades with a home security system and you could score a discount on your homeowners insurance.
Read More: Strong passwords can help shield you from prying eyes. Start by playing "Spot The Smart Password."
By Danielle Blundell
Amazon, Alexa, all related logos are trademarks of Amazon.com, Inc. or its affiliates. Google, Google Home, Google Assistant and all related logos are trademarks of Google LLC or its affiliates