One thing comes to mind when people think of GEICO (outside of our little green mascot): auto insurance. That's fine by us—we've been in business since 1936 and take great pride in being a leader in the industry. But we're not a one-trick pony. In fact, we offer great service, prices and protection for your home, business and all the things that move you.
Interested in finding out about the GEICO you may not know? You've come to the right place.
Protection For Your Home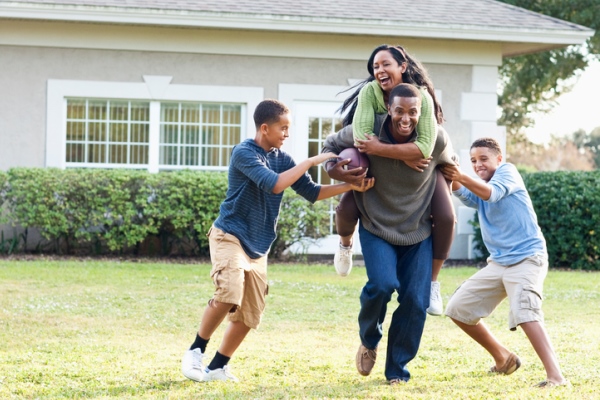 A happy home starts with the right kind of insurance. Whether your rent or own, whether you live in a single-family home, townhouse, apartment or condo, the GEICO Insurance Agency can help you find the right protection for your home and belongings. Plus, in some states, you could qualify for a multi-policy discount on your GEICO auto insurance when you insure your home through the GEICO Insurance Agency.
If you own a home, chances are it's your biggest investment. That's why it's important to have the right insurance coverage. Remember, your homeowners association's or condo association's insurance doesn't cover what's inside your home or offer personal liability protection. We can even help you with coverage for manufactured homes as well as rental and seasonal properties.
Have you made any home renovations or bought new furniture recently? If so, your homeowners policy may need an upgrade. It's easy to get a comparison quote through the GEICO Insurance Agency.
When you're a renter, you might think you're covered by your landlord's insurance policy, but the truth is most landlord policies don't cover your personal belongings in the event of fire, theft or water damage. Think about all the valuables in your place that are important to you—all the furniture, electronics, jewelry and valuable collections. How much would it cost you to replace all of it today? Let the GEICO Insurance Agency help you find the right renters insurance coverage to cover the full replacement value of your belongings. (Learn more about the importance of renters insurance here.)
Protection For Your Business
GEICO can cover more than just your personal vehicle. Do you use your vehicle for business purposes? You'll need a commercial auto policy. Choosing the right carrier is crucial to the success of your business. Not only can GEICO offer commercial auto insurance on your fleet, we can also insure vehicles for specialty services and custom vehicles such as:
Contractors (HVAC's, Plumbers, Builders, etc.)
Lawn, Tree and Landscaping Service Providers
Manufacturers
Wholesalers
Farmers
Mobile Mechanics
Mobile Detailing
Florists
Retail Stores
Church Vehicles
Daycare Autos
You may be asking yourself what makes GEICO Commercial Auto Insurance different from every other insurer. That's a great question. Low premiums are no bargain if your insurance company doesn't have the financial resources to pay your claim. GEICO is consistently rated "excellent" or better by independent experts, and our business customers are given the same outstanding service and insurance savings that have become synonymous with GEICO personal auto insurance. We also offer extended business hours and the ability to offer coverage immediately over the phone in many cases—something many of our competitors simply can't.
We can also help you get liability and property damage protection for your small business. (Click here to learn more.)
Protection For What Moves You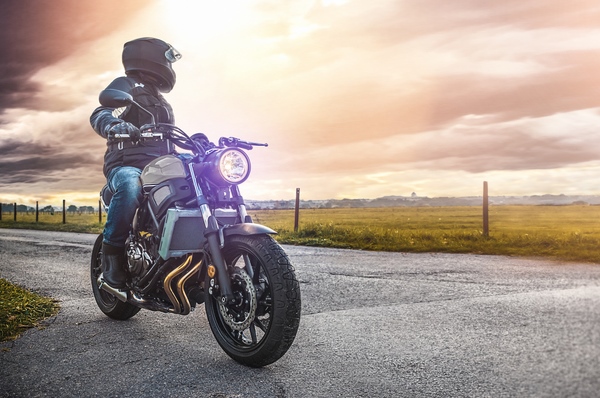 Part of the lure of motorcycles, ATVs, boats and RVs is the feeling of freedom and adventure that goes along with owning one of those vehicles. But with that freedom comes responsibility. That's where GEICO comes in. We can provide insurance coverage on most types of motorcycles, ATVs, and RVs. We can even cover your boat and personal watercraft.
Some say that only wild ones ride motorcycles. We say they're missing out. Having your knees in the breeze is one of the great joys in life. There's something very satisfying, and very awesome, about cruising on two wheels. We get it, and we want to be along for the ride.
We've been insuring motorcycles since 1978, so whether you ride a cruiser, sport bike, touring bike, dirt bike or scooter, we've got you covered. We'll tailor your policy to fit your needs and make sure you're receiving our lowest rate possible, and our knowledgeable team of motorcycle reps are just as enthusiastic about bikes as you. Plus, in many states you could save even more with a Multi-Policy Discount when you insure both your car and motorcycle with GEICO.
Whether your idea of a good time involves cruising through a privately owned off-road course or a public trail, GEICO ATV insurance is a must-have. We offer customized ATV policies to help ensure you get the best protection available.
Remember, ATVs have a high rate of theft and are not covered by most homeowners policies. GEICO ATV insurance is competitively priced and provides you with the peace of mind you can only get when insuring with the best insurance company.
Do you live for weekend road trips? Does your ultimate vacation involve a week in the wilderness, hundreds of miles away from civilization? If you find yourself answering yes to either of those two questions, chances are you own an RV. Just like motorcycles, boats and ATVs, we also insure motor homes, sport utility RVs, travel trailers, and pop-up trailers.
What are the ingredients of a wonderful boat outing? A beautiful, breezy spring day? An early start so it feels like the water's all yours? Lunchmeat and bread both on sale the morning of? How about knowing that no matter how rough the water gets, GEICO will be there for you.
Did you know that GEICO and BoatU.S. have teamed up to make your boating safer, affordable and fun? Working better together, we offer fantastic boat insurance benefits that you could get, like:
---
Some discounts, coverages, payment plans and features are not available in all states, in all GEICO companies, or in all situations. Boat and PWC coverages are underwritten by GEICO Marine Insurance Company. Commercial auto coverage is underwritten by Government Employees Insurance Company. Business operations and property coverages, and in some cases commercial auto coverage, are provided through GEICO Insurance Agency, Inc., either under an arrangement with Berkshire Hathaway affiliates or with non-affiliated insurers. Homeowners, renters and condo coverages are written through non-affiliated insurance companies and are secured through the GEICO Insurance Agency, Inc. Motorcycle and ATV coverages are underwritten by GEICO Indemnity Company.