Whether you're trying to shove six suitcases and four backpacks into your not-so-huge SUV or you just want to skip the wait at baggage claim, these smart strategies from organization expert Lisa Zaslow, founder of Gotham Organizers, make it possible to travel lightly.  Pro tip #1: Don't pack what you can get when you arrive, Zaslow says. "What you don't pack is just as important as what you do."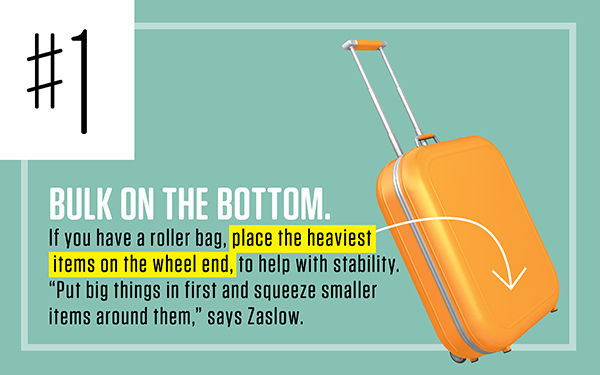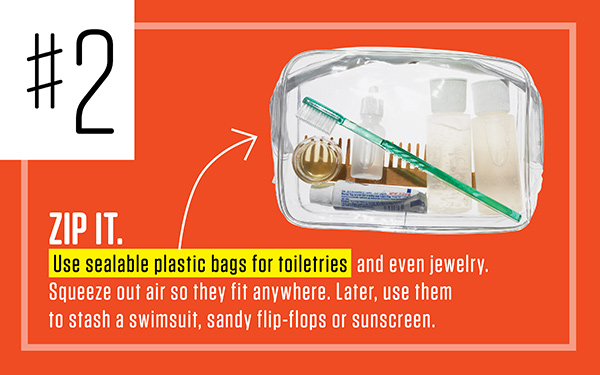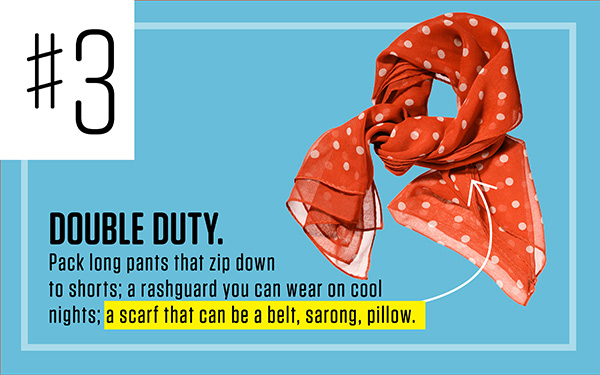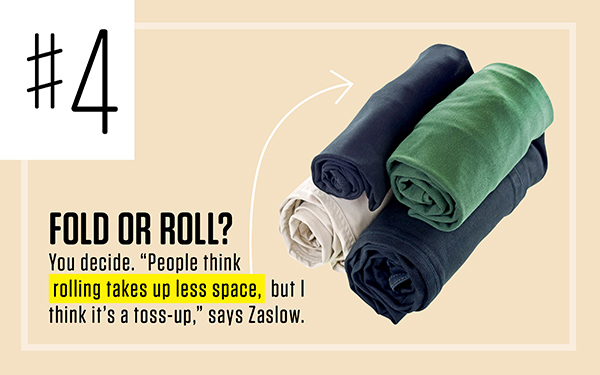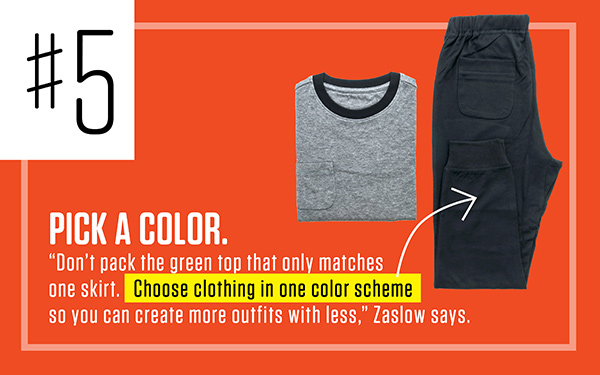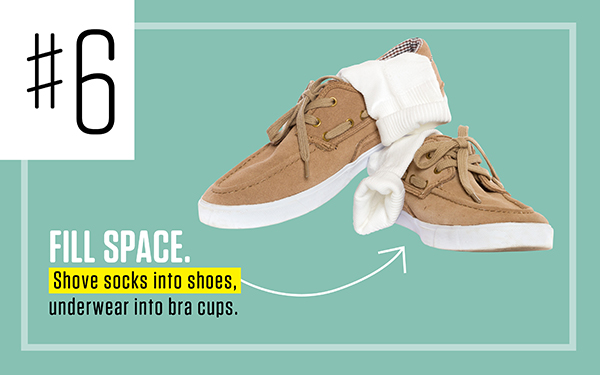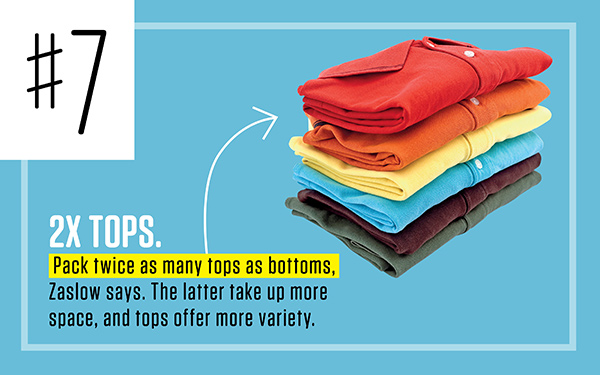 1. Bulk on the Bottom
If you have a roller bag, place the heaviest items on the wheel end, to help with stability. "Put big things in first and squeeze smaller items around them," says Zaslow.
2. Zip It
Use sealable plastic bags for toiletries and even jewelry. Squeeze out air so they fit anywhere. Later, use them to stash a swimsuit, sandy flip-flops or sunscreen.
3. Double Duty
Pack long pants that zip down to shorts; a rashguard you can wear on cool nights, a scarf that can be a belt, sarong, pillow.
4. Fold or Roll?
You decide. "People think rolling takes up less space, but I think it's a toss-up," says Zaslow.

5. Pick a Color
"Don't pack the green top that only matches one skirt. Choose clothing in one color scheme so you can create more outfits with less," Zaslow says.
6. Fill Space
Shove socks into shoes, underwear into bra cups.
7. 2X Tops
Pack twice as many tops as bottoms, Zaslow says. The latter takes up more space, and tops offer more variety.
Before you embark on your trip, consider travel insurance, available through the GEICO Insurance Agency.
Next article: How to Save Big on Your Summer Vacation