Military Members face unique challenges when it comes to renting a home, including searching from far away and dealing with last-minute changes to their destination.
"One misconception that people have is that the Military takes care of everything in a move," says Kellie Artis, chief operations officer at MILLIE, an online community with comprehensive base guides and services to help military families relocate to a new duty location (known as a Permanent Change of Station, or PCS). "But while they send a truck and pack your things, doing research is the responsibility of the Service Members and their families."
Still, some tips can help make your move easier. Try the strategies below to streamline your relocation.

1. Watch For Scams

Scams can affect any renter, Military or not, says Artis. One popular scam involves stealing listings from legitimate real estate sites. The "owner" claims to be out of town and unable to show the property or illegally gains access to the home and shows it as if they own it. The renter then puts down a security deposit, only to find out that the property isn't available or doesn't even exist. If you're searching for a rental from afar, MILLIE or a similar service can help head off this scam by sending a local scout (who's also a military spouse) to properties for a walk-through, which they can even capture on video. They can also help with tasks like taking photos or letting a handyman into your new home.
2. Do Your Homework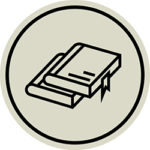 Artis recommends doing as much research as possible before your move: "It will help you get acclimated more quickly once you get there," she says. Here are some suggestions.
Attend a briefing at your local personal property office.
In addition, try these tips from Artis, who has used them herself as the spouse of a Military Member.
Talk to someone in the Personal Financial Management office to get a realistic sense of how far your money will go in your new location. Don't forget to factor in expenses like commuting costs, utilities and security deposits.
Talk to people who live in your new area and seek out military family groups at your new base on social media to figure out which neighborhoods might best fit your family.
Check with your installation housing office to see if they have a list of rental options in outlying communities.
3. Try To Negotiate Rent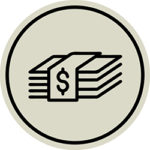 Ask landlords if they offer a military discount, says Artis—they may accept a little less for a military tenant. Write a letter explaining that you intend to respect their property and, if applicable, mention that you're a homeowner yourself and will take care of their space.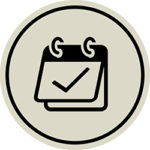 4. Time The Signing Right
Resist the urge to sign your lease until you have your PCS orders, says Artis, since they may change at the last minute.
5. Know Your Lease Options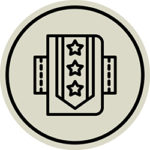 Besides studying your lease carefully, know about options meant specifically for the unique needs of Military Members.
Ask for a "military clause" to be inserted into the lease that could allow you to break it without penalty if you get orders to move before the end of the lease term. (The addition of this clause is more common in housing leases near military installations.) Your installation's military assistance officer can help you draft language that helps gives you the protection you need.
Even if your lease doesn't include a military clause, you may be protected by the Servicemembers Civil Relief Act (SCRA), which may give you the right to terminate your lease early due to PCS orders. Details of the SCRA are complicated; the Department of Defense suggests that Service Members contact the nearest legal assistance office for help interpreting the law.
6. Help Protect Your Stuff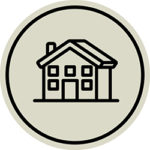 In 2017, the Navy was the final branch of the Service to drop the mandate that privatized housing companies provide renters insurance. Now all Military Members need to be sure their belongings are protected with a renters insurance policy. Keep in mind that more expensive items, like motorcycles or jewelry, may need separate coverage. And if you're moving overseas, GEICO has a special arm devoted to Military personnel that can help protect your belongings.
GEICO has been a proud supporter of Military Members and their families for 80 years. Learn about Military discounts and benefits and get a quote on renters insurance through the GEICO Insurance Agency.
Read more: 7 Moving Tips For Your First PCS