It's that time of year! Halloween is one of our favorite holidays, and that's why this year, we're dubbing it GEICOween!
Need an idea for a costume? Introducing the GEICOween costume generator! Just use the chart below to determine what GEICO-commercial-themed character you should be this year, then post your results in the comments below!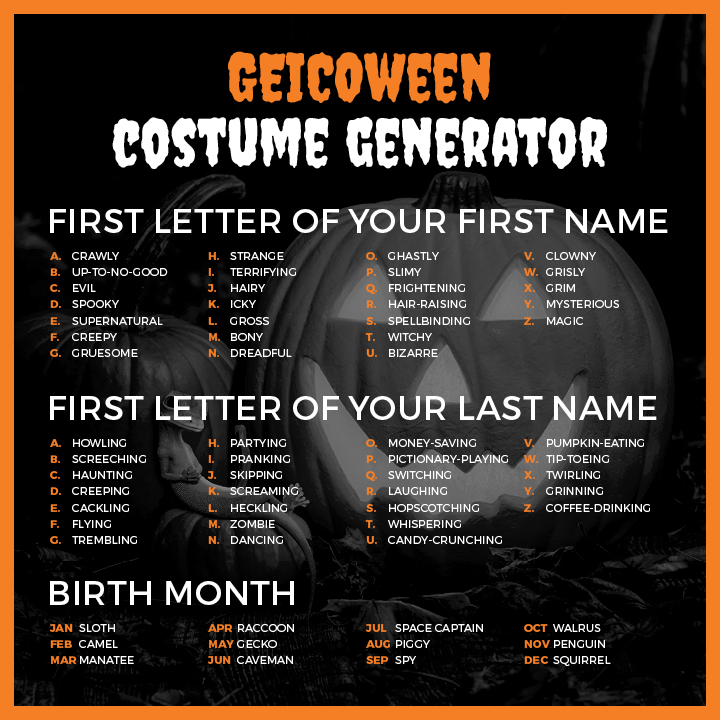 Are you dressing as a GEICO character this year? Post a pic and tag @GEICO on Twitter or Instagram using #GEICOweenCostume!