Congratulations! You're moving into your first real place after college. You feel uber-accomplished—but also a bit overwhelmed. The good news, according to California-based financial expert Andrea Woroch, is that you could score major savings on the process of moving from start to finish. Here, seven savvy saving strategies:
Home In On A Housing Budget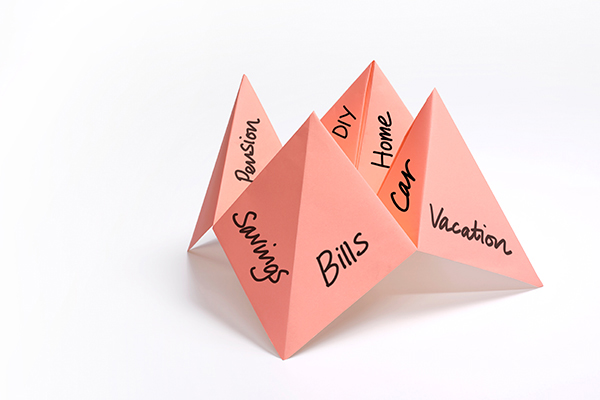 Start your search by looking up average rental fees on sites like Zillow, Trulia and Redfin. You may wish to consider places on the outskirts of town, farther away from public transportation and municipal amenities like parks and schools, since these locations tend to be more affordable.
Next, find your magic number: the total max amount you can afford for living expenses each month. "Your monthly bills shouldn't eat up more than 50 percent of your take-home pay after taxes—including rent or mortgage plus utilities," says Woroch. "Grads should also ask prospective roommates or landlords the average cost of utilities, and factor that into the decision."
Ready to start adulting? Check out these smart budget tips for new grads.

DIY Move
If you're moving close by and have college buddies or family in the area, Woroch suggests a DIY move. "Save by renting a truck or van by the hour," she says. "The trick is to have everything packed up before you pick up the vehicle." Don't forget to keep up front a separate bag with your personal belongings and a change of clothes, since you may be living out of a suitcase for a few days.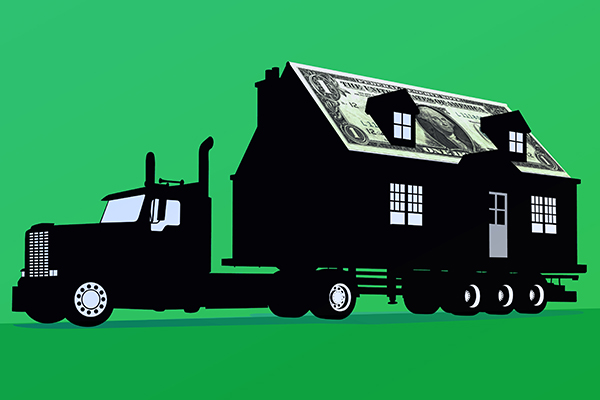 If you go the pro route, compare rates across several licensed companies. Often, it's cheaper to pay a flat rate rather than be charged per number of boxes moved. Factor coupon codes into quotes, and use them as bargaining chips.
When possible, avoid end-of-month moves. "This is a popular time, meaning truck prices soar," says Woroch. Schedule your move for the beginning or the middle of the month, and while comparing rates online, enter different dates to find the least expensive days. See if your landlord will accommodate you by adjusting the lease.
Chances are, you've got old textbooks and gear taking up space. Pare down by hosting a yard sale.
You can also ditch things digitally. List large items on Craigslist to avoid shipping fees, and sell clothing on sites like thredUP and Tradesy. Get rid of gadgets at Gazelle and Decluttr, the latter of which also takes CDs, video games and DVDs. Try Amazon Trade-in and Cash4Books for your old textbooks. Donate anything you don't want to take with you.
Save On Supplies
Don't waste your dollars buying packing materials. "Ask for free boxes at grocery stores and from neighbors or friends," says Woroch.
A few months before your moving date, start stockpiling boxes, bubble wrap and tissue paper from any online shipments. Avoid wrapping anything in newspaper, since ink may stain household items.
Secure Your Stuff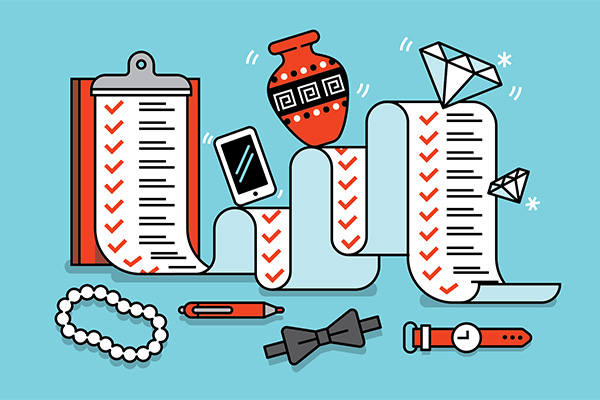 Moving fraud, typically where you're quoted one amount for a move when you load up your belongings and then are charged much more upon delivery, is prevalent, so investigate companies at the Better Business Bureau. Protect yourself by taking an inventory of your stuff and number all wrapped items and boxes. When the movers arrive, take down each employee's name. Once you've made your move, look into renters insurance, particularly if you have valuables.
Change Your Address ASAP
Go to the "Mover's Guide" on the U.S. Postal Service site to change your address online and get exclusive deals and coupons to help you with your move.
By Danielle Blundell