There's no A–Z handbook for "adulting." It's not something covered in college textbooks, and navigating the "real world" isn't always intuitive. From finding your first apartment to making sense of your paycheck, early adulthood can feel like a maelstrom of chaos and confusion. But don't worry. We've got some tips to handle young adulthood like a boss and avoid unnecessary pitfalls.
Bills, Bills, Bills
The transition to adulthood comes with a stark realization: bills are never-ending. While you can't avoid them, you can avoid bill collectors, late fees, and additional payments due. The best way to stay on top of bills is to be organized. Mark your due dates on a calendar. If they feel scattered, or fall when your account balance tends to dip, check with the companies you owe to change due dates (e.g., around payday).
To help streamline the payment process and take off the stress and time pressure of paying bills, sign up for automatic payments. By paying attention to email and text alerts reminding you when bills are due, you can ensure that you pay your bills on time.
Credit Cards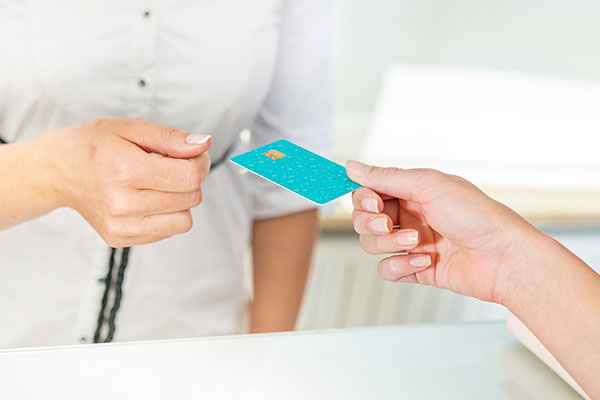 If used wisely, credit cards can help build your credit and demonstrate to lenders that you are a responsible person. They are also useful for travel and emergencies, when you probably don't have that kind of cash on you. On the other hand, they can quickly get you into a world of trouble. To manage your credit cards the right way, always pay on time. Paying the full amount due each month ensures that you only pay what's on the price tag. If you only make the minimum payment, you'll keep accruing interest charges until you pay off your balance.
Be aware that credit card companies may offer you an increased credit limit from time to time. While that sounds great, having too much credit available can negatively affect your credit rating, and it's also a temptation to spend beyond your means. Just call the credit card company and say, "No, thanks."
Renters Insurance
You've found a great apartment and unpacked your boxes. Congratulations! But before you get too comfy, don't forget about renters insurance. Your landlord's policy doesn't cover your personal property, and without renters insurance you are on your own if a thief steals your electronics, your apartment complex experiences a fire, your apartment suffers water damage, or a guests slips and falls in your kitchen. When you get a renters insurance quote through the GEICO Insurance Agency, you'll find the coverage you need and the peace of mind you desire.
Budgets
The first step to managing your money well is to make, and stick to, a budget. Take a panoramic view of your finances, and set up a tracking spreadsheet so you can clearly see what comes in and what goes out.  Add up all your income and then tally your monthly expenses (include your debt, basic living expenses, and entertainment extras).
Once you've figured out what you're working with financially, it's time to refine your plan. Deposit a recurring monthly amount into savings, and then pay your basic living expenses and debt before treating yourself to the fun stuff. Keeping track of all your expenses can help you figure out what you can reduce or eliminate.
Do you know what kind of saver you are? Take our Savings Style quiz and find out!
By Stephanie Levis