Your vacation should be a break from stress, but booking a vacation home without getting all the necessary information first can result in a serious headache. In order to ensure everything goes smoothly—and the only thing you have to focus on is relaxation—here are eight questions to ask before you put down a deposit.
What Kind Of Oversight Does The Rental Company Offer?
Especially if you're booking a vacation home online, find out what kind of oversight the rental company or website offers. While some websites verify user information, ensuring everything they say about themselves is true, others are something of a free-for-all, with few repercussions for crooked homeowners and few recourses for scammed renters. If you're looking at a range of rental listings on different websites, don't just research the vacation homes being listed—do your research on the websites themselves to find out how much effort they put into screening the listings that get posted.

What Is The Cancellation Policy?
Hopefully, there will be no need to cancel either your vacation or your rental. But if something does come up, you'll want to be certain you won't experience the double disappointment of being charged for a vacation you're unable to take. Find out what the cancellation terms are: Ask whether you'll get your deposit back, whether rescheduling is possible, and how far in advance you're required to alert the rental company of your changed plans.
Who Is The Main Contact For The Rental?
It's important to know who to contact if you have questions or issues during your vacation. Is there someone in the area who can come fix a broken appliance or let you into the house if you lose your key? Or if the owner is out of town, will they still be available to answer questions or address issues promptly? Finally, find out whether you are renting from an individual homeowner or a rental management firm, and what kinds of services you can expect from either.
Where Exactly Is The House Located?
You can only tell so much about a vacation rental from looking at a map. Some questions you might want to ask about location include how close it is to the beach (and whether there is a sea view), what kinds of public transportation or parking options there are, and how far it is from other activities and attractions. If you're interested in a quiet vacation, find out whether the house is located on a busy street or surrounded by noisy neighbors. For those looking to party, cook lavish dinners, or go shopping, make sure the house is near a commercial district.
Is It Family-Friendly, Pet-Friendly, Or Party-Friendly?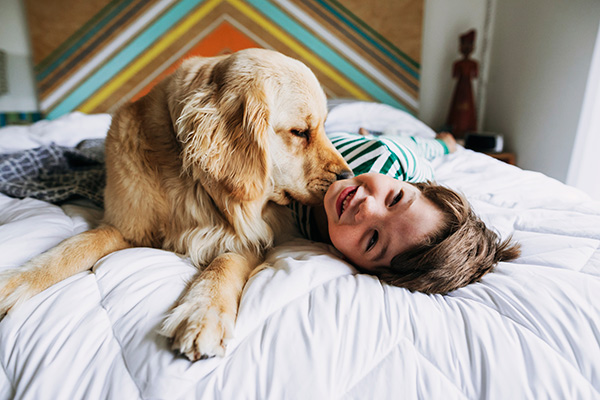 Find out what kinds of guests the homeowner is equipped for. If you plan to bring a small child, find out if the house has been childproofed and whether there's anything dangerous—from steep staircases to broken outlets—a curious toddler could accidentally encounter. Similarly, if you're planning on bringing a four-legged friend, don't take it at face value that a home listed as a pet-friendly residence is safe for your beloved furball. Find out whether there are any toxic substances like rodent poisons or other chemicals lying around before you choose to rent. And, if you're looking for a party house instead of a family-friendly getaway, find out whether the homeowner is okay renting to a bunch of revelers, how many guests you can have over, and how many people can stay in the house at a time. Some homeowners are specifically looking to rent to older folks and families who are more likely to keep things clean and tidy, while others may be willing to rent to a younger, slightly rowdier crowd, who are less likely to expect expensive amenities, high thread counts, and regular housekeeping.
Are There Any Additional Fees?
Ask about additional fees that could arise during your stay. Will you have to pay a cleaning fee, or shell out for Wi-Fi and other amenities? Make sure there are no hidden fees included in your rental, and be certain to ask for a written rental agreement to ensure you aren't charged unfairly later on.
What Kinds Of Appliances And Equipment Does The Home Offer?
Find out exactly what's inside your vacation home before you choose to rent it. Does it have major appliances like a dishwasher, washer/dryer, microwave, and refrigerator? How many beds and couches are there? And does the home come with common vacation equipment like bikes and beach chairs? Don't be afraid to get detailed: Find out whether the vacation home comes with linens, dishes and silverware, and laundry detergent. Does the owner stock beach and bath towels, or will you have to bring your own? What about basic toiletries, such as shampoo and conditioner? Finding out what your vacation home has to offer beyond the most basic furnishings will help you figure out what to pack, and give you a better sense of what kind of vacation you're in for.
How Do I Pick Up And Return The Keys?
Where and when to pick up the keys may seem like a little question, but it's one whose answers have big repercussions. Find out whether you'll be picking up keys from the owner at the house, or somewhere else nearby, and whether there are set pick-up and drop-off hours. Make sure you have the owner or property manager's contact information on hand, too, just in case the keys aren't where they should be when you arrive. Once all that is squared away, it's time for the most important step of them all: kick back, relax, and enjoy your temporary home-away-from-home.
Do you own a rental property? Make sure it's covered by the right homeowners insurance policy. Get a fast, free quote through the GEICO Insurance Agency today.