Who says a family vacation has to cost a fortune? Not Jeanette Pavini, a savings expert for Coupons.com. A little creativity and smart decision-making, she says, can make your next trip memorable and keep more money in your pocket. Here are her suggestions for doing it right.
Get Your Hands Dirty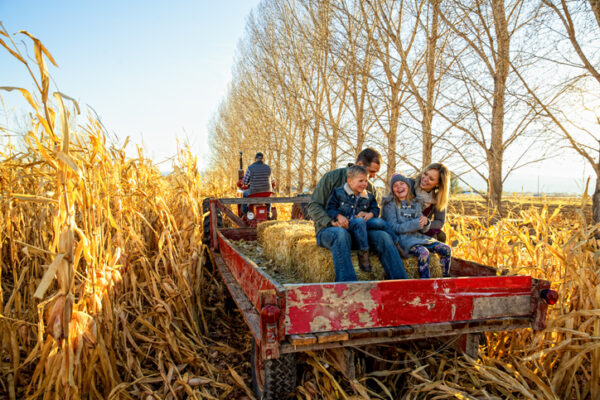 Ever wake up to a crowing rooster and crops stretching across wide-open fields? If that sounds appealing, roll up your sleeves and head out to a farm or ranch for a new kind of adventure, says Pavini. On a family farm vacation, you may learn how to grow food or tend to animals like alpacas and goats—and at bargain prices. Family-style food, lodging and activities are often included in the cost. Just be sure to book ahead, as capacity can be limited.
Park It Here
America's national parks showcase our country's natural beauty and offer plenty of free or low-cost activities for everyone. And with more than 400 to choose from, finding one within driving distance of your home should be a breeze. Park entry fees aren't super steep, but Pavini recommends a National Parks annual pass ($80) if you plan on hopping around. For lodging, try KOA, which has many locations right next to national parks that feature pools and other activities, as well as a spot for your RV. Camping or staying in a cabin can be comfortable and will allow you to cook your own meals, which, Pavini says, could save you hundreds of dollars.

Eat Your Way Across America
Food festivals make for popular getaways, but entry costs can be sky-high. Try a food-factory tour instead. Most are free, says Pavini, and they often offer tasty treats. One great destination to dip your sampling spoon? Vermont, which has several spots to tour. And hey, who wouldn't want to try a multitude of ice cream flavors or munch on cheese?
Find Museum Amusement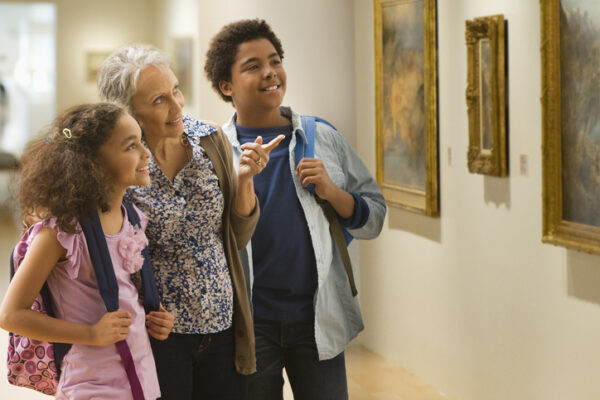 America's museums and zoos serve up endless opportunities for learning in fun environments. But admission fees can be high, so check local listings for days or hours when admission is free or discounted. Also, says Pavini, consider buying an annual family membership in the Northern American Reciprocal Museum Association, to enjoy free or low-cost admission to its nearly 1,000 locations across the country. And if Washington, D.C., is your destination, don't forget that the Smithsonian museums are all free, including the zoo. "You could spend a week there and never get bored," says Pavini.
Tack On A Tag Sale
If your family loves hitting local yard sales and bargaining for loot, take your show on the road. Lots of cities host large flea markets, and several have well-known antique shows that happen during summer months, says Pavini. Admission is often free, and many have a unique spin. The key, of course, is not to overbuy. Focus on browsing, and challenge yourself to bring back something that's a necessity, a steal, and packable, since shipping will drive costs up considerably.
Before you hit the road, give yourself some peace of mind with an auto insurance policy or RV insurance from GEICO.
Next article: 7 Surprising American Island Getaways To Take Now
By Danielle Blundell
Illustration by Harry Malt