If you've already planned out how you'll afford this year's gifts, decorations, plane tickets and sugarplums, congratulations—you're ahead of the game. But when it comes to staying on track, it can seem like the world is working against you with holiday deals and seasonal sales, says Charlie Shipman, a financial planner at Blue Keel Financial Planning in Weston, Connecticut. Here are his tips on sticking to your plan: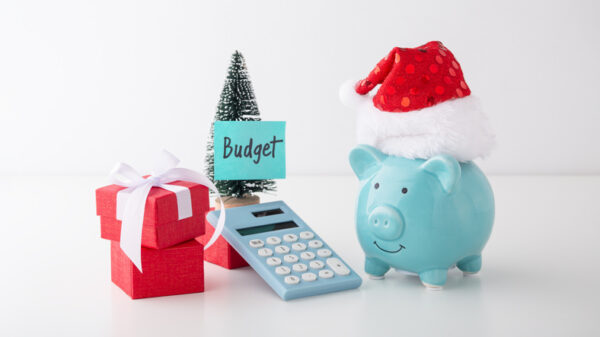 Double-Check Your Figures
When reviewing your budget, make sure you've accounted for all holiday purchases, from centerpieces for dinners and garlands for parties to gifts for the office Secret Santa. "It might surprise you to see what you spend every year," explains Shipman. "Non-gift items add up, and many people forget to factor them into their budgets."
Set Clear Priorities
If you've set a spending limit, make sure you're putting that money toward whatever brings you the most joy. "Take the time to really figure out what makes you happy," advises Shipman. "Is it important to you that your children get lots of gifts? That's fine, but maybe you and your spouse agree to spend less on gifts for each other." It's easier to stick to a budget if it reflects what you really want to be spending on.

Look For Bargains All Year
Eagle-eyed shoppers can pick up great seasonal decorations at tag and garage sales in the off-season, giving you more room to play with your holiday budget. "We picked up a nice $700 artificial tree at an estate sale in our town for $35," says Shipman. "Now we don't have to spend the usual $100 or so on a Christmas tree."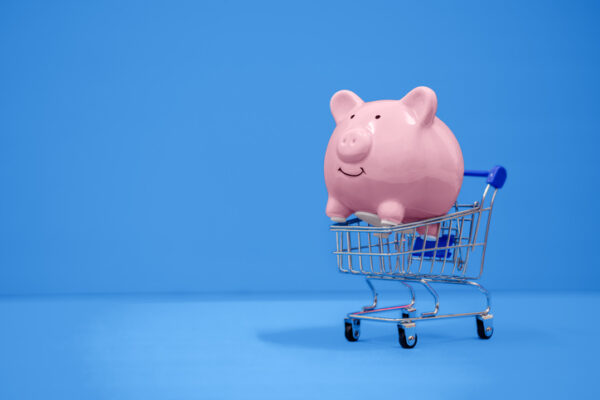 Bring A Friend Along
Take a friend (or your spouse) to the mall for support. Tell them your budget and your shopping list so they can stop you from making impulse purchases—for yourself and others.
Start A Holiday Fund…Early
Starting in January, "save a little bit every month and use this earmarked money for gift purchases and other holiday expenses," suggests Shipman. (If you save just $75 per month from January to November, by December you'll have plenty more than the $804 most Americans say they'll spend on the holidays.) Saving over time will help you avoid a large cash outflow at the end of next year and the temptation to carry holiday debt on a credit card or take out a holiday loan. Designating savings specifically for holiday use also means you're likely to save more, and less likely to cheat and use non-holiday fund money for holiday expenses—studies have shown that earmarking money helps people exert more self-control over their spending.
---
BONUS: 7 Hacks To Take Your Holiday Shopping To The Next Level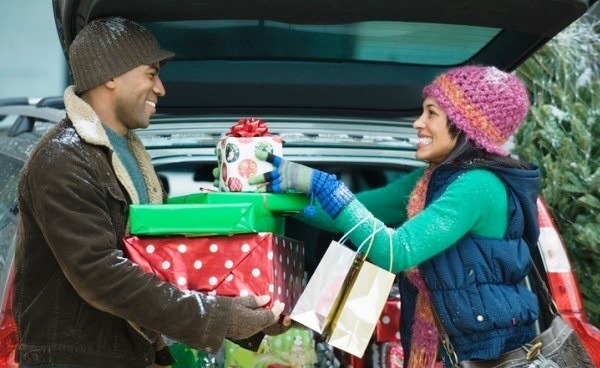 Holiday shopping should probably qualify as some kind of endurance event. After all, it requires stamina, patience, and a whole lot of preparation. The good news: With a little know-how, anyone can buy great gifts for the people in their lives and save money doing it. Ready? You got this.
1. Make A List (And Check It At Least Twice)
Before you start adding things to your cart willy-nilly, make a list of everyone you'll need a gift for this holiday season. Did you remember your cousin? Your child's teacher? The dogwalker? The neighbor who waters your plants when you're away? Putting it all in one document will help you make sure you don't forget anyone. As you shop, make a note of what you bought everyone. That way you can refer to your master list next year and avoid buying Grandma yet another pair of slippers.
2. Buy Multiples
If you stumble upon a charming mug or inexpensive candle, don't be afraid to stock up. Because there will be people you forgot to shop for, or people who surprise you with a gift you weren't expecting. When that happens, all you'll need to do is wrap a trinket from your stockpile—no frantic, late-night mall trips required.
3. E-Coupons Are Your Friends
The store emails clogging your inbox may actually come in handy this time of year, so keep an eye out for flash sales and special seasonal discounts. Can't find a decent promo code? A number of third-party sites will search the web for usable coupons; some online rebate services even offer cash back if you connect to your favorite stores via their site.
4. … But Don't Be Afraid To Pick Up The Phone
Sometimes it pays to speak to a real person. Customer service reps often keep a record of active promotions, which they may be allowed to pass onto you.
5. Take Advantage Of Free Shipping Day
Mark your calendar for Free Shipping Day. This year (as in years past), dozens of major retailers will eat shipping costs, allowing you to save some of your hard-earned cash.
6. Think Outside The (Gift) Box
Experiences often make the best presents. If you can't figure out what to get someone on your list, consider gifting them a meal at their favorite restaurant, or a voucher for an activity they've always wanted to try.
7. Shop Throughout The Year
Avoid the holiday scramble all together by shopping year-round. As you think of things your loved ones might appreciate, either buy them then and there or add them to your master list. Headed out on an exotic vacation? Shop for one-of-a-kind gifts while you're away. Because even the politest of gift recipients can only stomach so many holiday sweaters.
---
Saving customers money is a top priority for GEICO. To get a head start on building a nest egg, read our 4 Simple Ways to Save for the Future article.
Does your holiday shopping this year include a new vehicle? You could save with a multi-vehicle discount when you add a second vehicle to your policy.
By Kristen Koch