Whether you spend the hot days of summer relaxing at the beach or driving through the mountains, most of us find the warmth of the sun difficult to resist. Here are some easy, affordable and important tips for keeping your car protected and your family safe from sun and heat exposure.
The Sun & Your Vehicle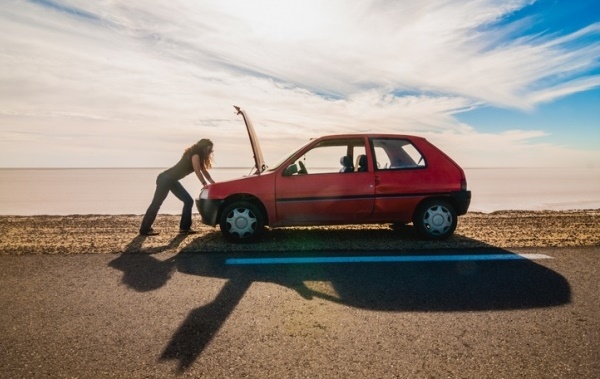 Road trips and weekend drives play a big part in summer fun. But the damaging rays from the sun paired with unbearable heat can wreak havoc on your vehicle. Here are a few ways to keep your investment in prime condition even under the assault of the unrelenting sun:
Schedule a maintenance check of your air conditioner, radiator/cooling system, belts and hoses and be sure to change your oil regularly. Though a thorough maintenance visit can seem costly, in the long run it's more affordable than dealing with an unexpected event, like a broken belt, at an inconvenient time.
Keep tires at their optimal pressure. A label on the driver's inside doorjamb, glove compartment door or fuel door lists recommended tire pressures for different speeds and loads. It is crucial to make sure that your tires are properly rotated, aligned and replaced as necessary. Don't forget to check your spare tire, as well!
Invest in seat covers. Seat covers protect the original upholstery from sun damage, scratches, spills, and stains and are easy to replace. Seat covers come in a wide variety of colors and fabrics, but keep in mind that lighter colors and natural fibers tend to remain cooler in direct sunlight than darker, smooth surfaces like vinyl or leather.
Wax vinyl convertible tops to prevent peeling, fading and cracking. With a wide range of products on the market, you can choose from affordable and convenient products at your local auto store or organic, eco-friendly options available online.
Park in shaded or covered areas as often as possible. The best way to prevent damage from the sun is to avoid it as often as possible. If parking inside of a structure or under a carport isn't an option, keep an eye out for places that may provide some protection from the sun, even if it means a little additional walking.

Protecting Your Most Important Assets: Yourself & Your Family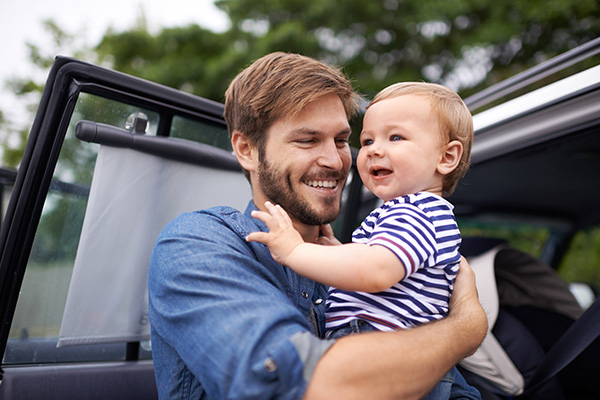 The damaging effects of sun exposure to our skin are well publicized, and all of us know the importance of covering up and using sunscreen when we plan on being outside for long periods of time. But, most of us never think about the potential sun damage we incur from long periods of time in a car. Studies show that children are most susceptible to sunburn and heat. Here are a few things to keep in mind before you and your family hit the road:
Never leave a child or an animal in an unattended vehicle, even for a short time. This is particularly important when summer heat can make temperatures inside your vehicle reach as high as 180 degrees.
Small children and animals are less tolerant to extreme temperatures, so be sure to keep them safe and cool. UVA rays, unlike UVB rays, are able to penetrate glass. The plastic interleaf applied to windshields (which prevents breakage) absorbs the majority of UVA rays, however side and rear windows offer little protection. While UVB rays cause sunburn, UVA rays go deep under the skin causing damage, aging and brown spots.
Children, especially in rear-facing child seats, are at higher risk of UVA damage because they frequently sit in areas that are unprotected. It's a good idea to apply sunscreen to their bare skin prior to long car rides.
When looking for sunscreen, buy a broad spectrum lotion that protects against both UVA and UVB rays. Be sure to choose a lotion with at least SPF 15 and apply it 30 minutes before exposure to the sun.
Window tinting provides additional protection while keeping your vehicle cooler and protecting the interior. For a more affordable option, there are a number of window screens and shades that provide the same amount of relief and can easily be moved from one side to the other.
Keep a small storage container or closeable bag in your vehicle for items that are particularly important during the summer. Consider extra bottles of water, sunscreen, insect repellant, aloe vera, hand wipes/sanitizer and lip balm.
Apply sunscreen, even for an afternoon drive. Consider protecting the areas that will be impacted by the sunlight and remember to reapply often. Driving with the windows down on a nice day (or the top down if you own a convertible) is hard to resist, but it also greatly increases sun exposure.
Keep Your Cool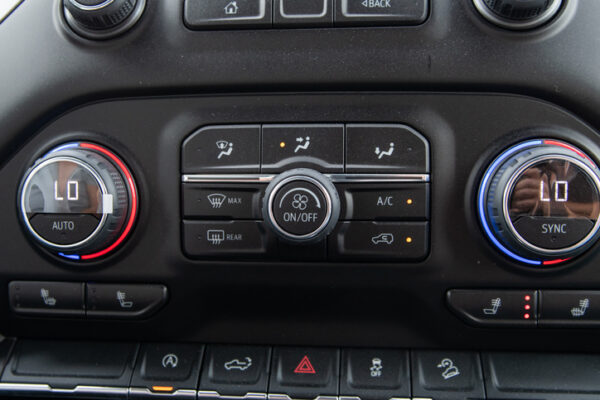 When summertime rolls around, we begin planning a vacation, family time at the beach, or a chance to get away and enjoy the outdoors. But as temperatures rise, it's important to find ways to keep cool without breaking the bank. Here are a few simple, practical ideas that can help you beat the heat:
Wear loose fitting, comfortable clothing in light colors and airy fabrics.
Stay hydrated by drinking water and juice.
Avoid hot foods and consider cooler options like chilled soups, fruit or garden salads, cold pasta salads or sandwiches.
Set your air conditioner to re-circulate. This not only keeps the air cooler, but makes it easier on your vehicle to maintain the desired temperature.
Consider traveling during the milder morning and evening hours and finding shelter inside when the sun is at its most dangerous (10am – 4pm).
Dampen a handkerchief or washcloth and use it to keep your face, arms and neck cool.
Window vents are an affordable option that allows warm air to vent out while the cooler outside air can find its way in.
Keep a change of cool summer clothes in your vehicle – you can easily freshen up should an afternoon turn unusually hot.
Have fun, drive safely and don't forget the sunscreen!
---
Summer can be rough on your vehicle—just check out these Top 4 Causes of Summer Car Breakdowns. So before you hit the road, make sure you have Emergency Roadside Service added to your GEICO auto insurance policy for peace of mind. 
By Dawn McCaslin