The kids are out of school, the sun is shining, and the open road is calling your name. But road trips aren't as simple as jumping into a car, turning up the radio, and throwing caution to the wind. When packing, you'll need to consider three important factors: comfort, fun, and preparedness. Not sure where to begin? Here are a few items you might want to take along for the ride.
A Comfy, Lightweight Blanket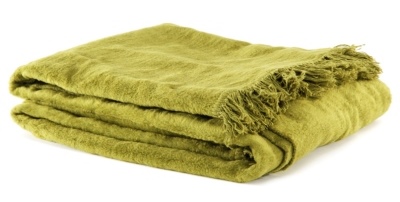 Depending on where you're headed, keep in mind that warm summer days can become not-so-warm summer nights. You probably won't need something with down feathers or heavy quilting, but a good-sized blanket will definitely come in handy. (It also works for picnics, nights at a local drive-in, etc.)
Portable Battery Chargers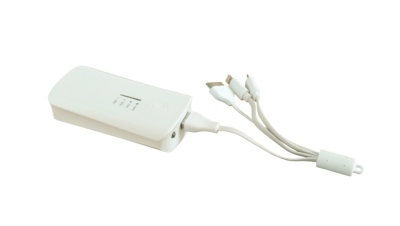 Road trips are all about making memories, which means that you'll probably be using your smartphone to take as many photos as your internal storage can handle. More use equals faster-draining batteries, but if you're with a group, not everyone can plug their device into the car at the same time. If you have a portable charger on hand, however, one passenger can use it for a boost while someone else plugs directly into the car's power source. When the charger is depleted, you can plug that into the car and replenish it, allowing the cycle to continue.
A Portable Jump-Starter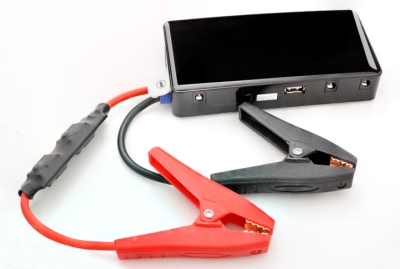 It's good to be prepared for the fun stuff, but you'll also need to prep for potential car trouble. With a portable jump starter onboard, you won't have to be dependent on the kindness of strangers should you accidentally drain your car battery.
A Soft-Sided Cooler Bag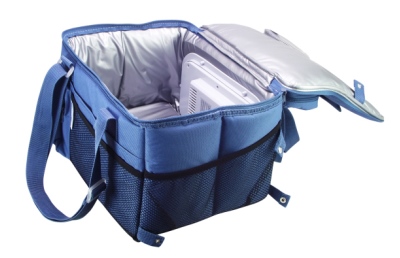 Large coolers are great for filling with ice and tons of snacks, but they also take up a lot of precious space. Soft-sided cooler bags, on the other hand, are just big enough to keep the important things cold without getting in the way. They're also easy to refill at gas station soda machines (which is where you'll probably stop to get more snacks anyway).
A Few Jugs Of Potable Water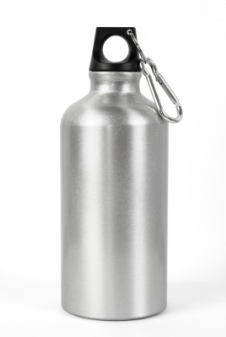 As another safety precaution, always keep a few jugs of water handy, especially if your road trip takes you through a particularly warm and isolated part of the country. You never know how far the next drinking fountain or grocery store is—don't risk dehydration.
Snacks That Don't Require Refrigeration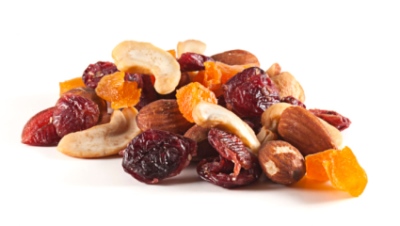 Jerky, nuts, and other foods that will survive outside of the cooler are always smart to have around. Not only are they good survival staples, but they take zero preparation and are easy to eat on the go.
A Roll Of Duct Tape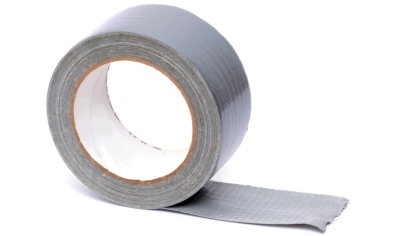 You should always have duct tape on hand at all times. From makeshift repairs to temporary solutions for injuries, the versatile product can be used for just about anything. Throw a roll into your car's emergency kit (along with the flashlights, tools, first aid kit, and warning triangle).
Plenty Of Wet Wipes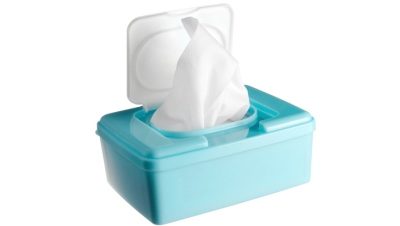 Riding and snacking in a confined space for several hours increases the likelihood or crumbs and spills, so if you respect your vehicle (or don't want to accrue unnecessary detailing fees at the rental place), stash some wipes in the glovebox or in the center console.
Physical Road Maps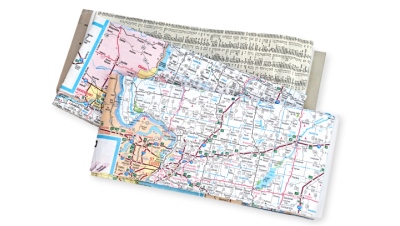 It may sound old-fashioned, but paper road maps are the best way to traverse state lines. Yes, your vehicle may have navigational tools built in, and your smartphone can probably tell you exactly where to go, but that's not what road trips are about. You will almost definitely take a wrong turn (or seven), but you'll eventually get the hang of reading mile markers and highway signs, which will come in handy should your devices fail.
Coins And Paper Money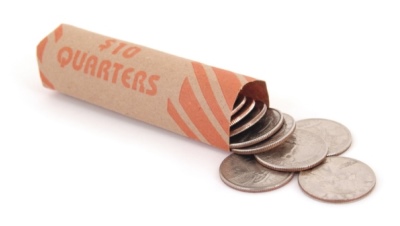 ATMs and banks don't appear as frequently along highways as they do in cities, and places like toll booths don't accept plastic. To avoid awkward situations and detours, plan ahead and withdraw money before the road trip begins. But don't treat it like a month-long vacation out of the country; carrying large sums of cash is dangerous and unnecessary.
Card Or Board Games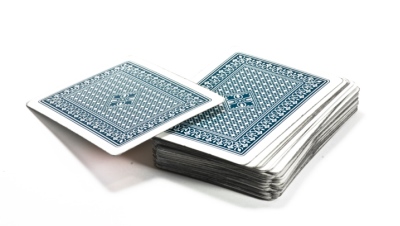 Leave the gaming and social media apps alone for a few days and break out the classics while picnicking, camping, or hanging out in a hotel room. Science has shown that games help relieve stress, improve brain function, and strengthen relationships, which are all great reasons to pack some play into your trip.
Planning a road trip this summer? Get comprehensive coverage for your car or recreational vehicle before you hit the open road. Get a fast, free quote on auto insurance or RV insurance today and see how much you could save!