Between texting and Snapchat, looking up directions on Waze, finding the perfect tunes on Spotify or maybe even using your smartphone as an actual phone (so old-school!), driving distractions seem to be proliferating. That's before you take into account other factors that can interfere with performance at the wheel, like weather and road conditions.
But not to worry. Safe driving technology is proliferating, too. Here are four finds that will help you keep your hands on the wheel and your eyes on the road, and could even improve your teen's driving skills.
Cell Control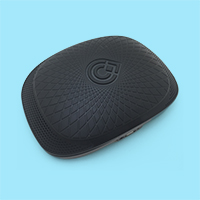 The good news is that a recent study shows that drunk driving is on the decline. The bad news? Even though texting while driving is not quite as dangerous as driving intoxicated, it does increase your likelihood of crashing by up to 700 percent, according to the Virginia Tech Transportation Institute. Cell Control, two-time winner of the Consumer Electronics Show (CES) "Best of Innovation" award, protects against the dangers of digital distractions. Simply attach the solar-powered DriveID box to your windshield and it will block all texts, emails, games, social media and web browsing notifications in the driver's zone or the entire vehicle. It also gives you the option to customize which apps and phone numbers are allowed through.
$129, with discounts for family bundles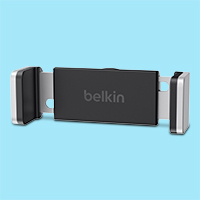 No more fumbling with your phone while using Google Maps or Waze. This smart solution mounts to your air vent and adjusts 360 degrees—which allows you to position the device near the steering wheel so you can see your next turn without taking your eyes off the road for more than a split second.
$24.99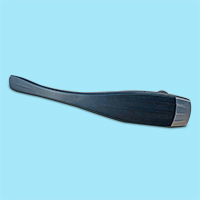 This innovative Bluetooth headset monitors driver alertness by tracking your blinking patterns and head motion. If it senses that you're starting to doze off, audio alerts and vibrations kick in to keep you awake. (You can choose a soft pulsing vibration, a discreet notification LED or a favorite "pump up" song.) With infrared sensors, an accelerometer and a clever algorithm, the headset knows you're drowsy before you do—which is crucial, since the Centers for Disease Control and Prevention estimates that driver fatigue is involved in 25 percent of all fatal collisions. Bonus: Since it connects to your phone, it also doubles as a hands-free talking accessory.
$129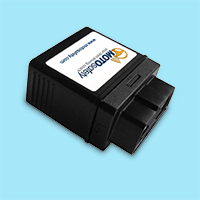 Worried about where your teen is going (and how well they're driving)? Anything that helps parents steer their young drivers toward safer habits is well worth it, since motor vehicle crashes are the leading cause of death for U.S. teens ages 15 to 19, according to the National Highway Traffic Safety Administration. This GPS system allows you to locate your teen's car at any given moment, even as it monitors their driving behavior and tracks infractions such as speeding, tailgating and rolling through stop signs. Parents can review the driving report card via an app and replay infractions as a learning tool.
$79.99, plus $19.99/month membership fee
---
You might think distracted driving is all about texting, but there are a lot more ways your attention is diverted while you're behind the wheel. Learn more about 8 Surprising Causes of Distracted Driving.
Got a teen or twenty-something driver on your policy? Find out how GEICO could help them save money when they're ready for an auto insurance policy of their own.
By Nicole Cherie Jones