More goes into buying or selling a car privately than you might think. Sure, a private car sale is less complex than dealership sale. However, it's not as simple as writing or receiving a check and handing over the keys. Whether you're on the buyer or seller side of the transaction, a misstep could leave you without your hard-earned money or your vehicle.
Avoid falling victim to a used-car scam. Check out the steps below before you attempt a private car sale or purchase.
Pros And Cons Of Buying/Selling A Car Privately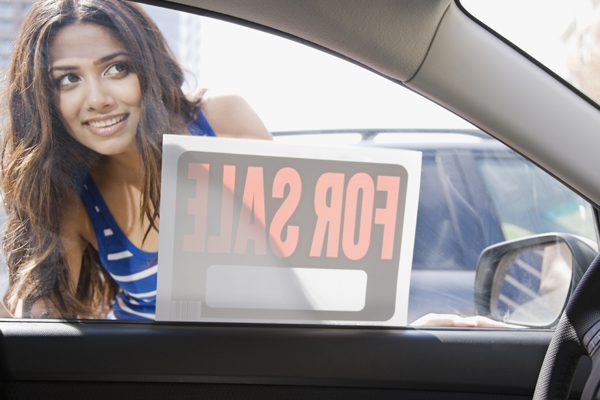 Pros
Purchasing a car from a private seller has a number of benefits. You could spend less money on the vehicle than you would at a dealership. Private sales do not usually include additional "dealer fees." Plus, you won't be sold additional warranties, according to U.S. News & World Report.
You'll probably also be on a more level negotiating playing field with a private seller. Car dealers are well versed in car sales. Individual sellers probably have not unloaded many cars. A more amicable negotiation is likely when both parties have a similar car-transaction experience.
Cons
Buying a used vehicle privately has its downside, too. The financing options you could get through a car dealership might not be available. That means you might have to pay for the car in full. Your other option is to secure a car loan on your own. Purchasing a car privately also eliminates your ability to cancel the sale if you have second thoughts. You'll also lose lemon law protection. Plus, you're responsible for repairs that might have been covered under a dealer's warranty.
Private car sellers are not immune to risk in these transactions either. Sure there are benefits—you could get more money for your car than a dealer would offer. You could also attract more offers if you're selling an in-demand vehicle. Multiple offers could land you more money than your initial asking price.
The potential for extra money is great, but private car selling is not without disadvantages. It can be a time consuming exercise. You will have to field a lot of calls and emails about the vehicle. You'll also have to adjust your schedule to meet with interested buyers. You could also open yourself up to scammers.
Do not let the cons keep you from buying or selling your vehicle privately. There are plenty of pros that come with doing so, too. The experience can be a positive one—if you go about it the right way.
How To Buy A Used Car From A Private Seller
Do Your Homework
The more information you can gather about the vehicle you want to buy, the better. Look up your desired vehicle's Kelley Blue Book value. This will help you get an idea of how much you should expect to pay.
You should also collect as much non-financial information about the vehicle. For example, the vehicle history will show you if the car's been involved in an accident, damaged or if there are any open recalls. The report should also reveal the vehicle's lien service and the title history.
The vehicle history report is way to learn about the car that you want to buy. You can also ask the seller if they have any service or maintenance records they can share. This will show you how much upkeep the vehicle has received over the years.
Don't hesitate to ask the seller questions either. Credit Karma recommends you make the following inquiries:
If the seller is the original owner
Has the vehicle been in any accidents
Why they are selling the vehicle
You might get a lot of this information from the vehicle history report. It still does not hurt to ask the seller, however. If their answers don't match the information you have, that's a sign that you should look for a more honest seller.
Test Drive The Vehicle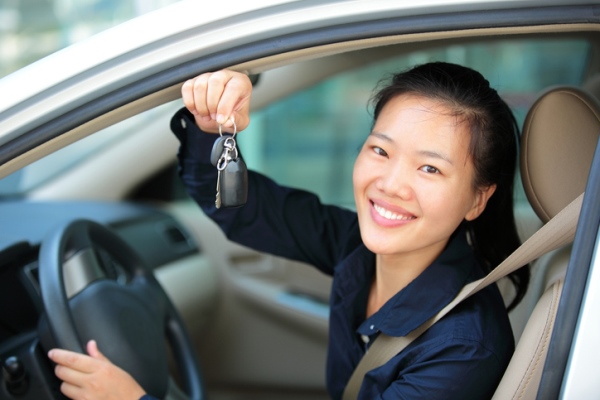 There are a number of difference between buying a car from a private seller and a dealership. The test drive part of the process is one of the most critical similarities, however. Never buy a car without test driving it first. Inspect the vehicle before you get on the road. Look for any exterior damage, check if any fluids are leaking and note the color of any smoke that comes from the exhaust pipe.
Other things to check before the test drive begins include:
Lights
Interior odor
Heat and air conditioning
Tire tread
Brakes
Once you're the road, see if you feel the vehicle vibrating or making any odd noises. How does the car brake? Is it easy to steer?
Make the test drive experience a safe one. Meet the seller at a public place—not at one of your homes. Let someone know that you're meeting a car seller to test drive their vehicle and when. Get the seller's information (driver's license and vehicle license plate) and share it with a friend or family member.
Get A Pre-Purchase Inspection
Letting a professional look at your potential new car can help cement your peace of mind. Tell the seller your offer is contingent on pre-purchase inspection results. The money you spend on an inspection now could save you a lot more later in the event the vehicle has major issues.
Your mechanic should look at the same things you did before your test drive—tires, lights, brakes, etc. A mechanic can take an even deeper dive than you did and inspect things like the vehicle's radiator, suspension, filters, and belts and potentially do a computerized engine analysis.
Negotiate The Best Deal Possible
Once you've learned all you can about this vehicle, it's time to make an offer. Typically, the seller will have a price listed with their ad. If their price matches what you had in mind based on your budget and research, you have a deal. Don't hesitate to present a price that you feel is more fair or that's closer to your price range. Private car sellers want to get rid of the car. That's not to say they'll take whatever they can get for the vehicle, but they will probably be willing to negotiate a price that's close to what they're asking for.
How To Sell A Used Car To A Private Buyer
A majority of the risk lies with the buyer in private vehicle sales. That does not mean the seller is without risk in these transactions however. If you plan to sell your used car to a private buyer, you can also take steps to ensure you're protected and part of a fair deal.
Make The Process As Painless As Possible
Buyers will be doing a lot of research on your vehicle. Or they should be at least. Gather as much information as you can so you can answer the buyer's questions. This includes the title, bill of sale and a vehicle history report that you can share with the buyer.
Make Your Vehicle Presentable
Your vehicle's superficial appearance probably won't make or break the sale. It does not hurt to have your car look as good as it possibly can though. Wash and vacuum it and clean out any trash. You might have to go through this process more than once if it takes weeks to sell your car, according to vehicle pricing guide Edmunds.
Screen Your Respondents
Your car sale ad could attract a number of calls, messages, text message or emails. Do your best to invite only serious potential buyers out for a test drive.  You will save yourself a lot of time by doing so. Conduct phone calls and ask what they need out of their car and if they've already figured out financing. Use this time to let the buyer ask questions, too. The point of this conversation is to see how serious each respondent is about purchasing your vehicle.
Beware of anyone who wants to buy your car without looking at it first. Try to sell it to someone local if you can so you can meet in person.
Take Financial Precautions
Sellers are not the only ones who could pull a financial scam during a private car transaction. There are tricks the buyer can pull that make you the victim as well. Protect yourself and only accept traditional forms of payment. Meet the buyer at their bank or credit union to complete the sale. Or let them pay you through a trusted online platform so you don't have to exchange bank information.
Do your due diligence if a buyer suggests using an escrow service to transfer money for the sale. Escrow services hold the buyer's funds until you deliver the vehicle. Legit services protect both parties from fraud. Unfortunately, scammers will set up fake escrow services. Check with state regulators to confirm if the service the buyer suggests is the real deal. You can also research the proposed escrow service on your own. If anything seems off, decline the transaction, per auto pricing resource Kelley Blue Book.
Insure Your Ride With GEICO
You will need car insurance for the car you just bought or the vehicle you got to replace the one you just sold. GEICO offers outstanding coverage at a great price. Plus, you could save even more when you insure your car and home through us. Get your free, no-obligation quote today to see how much you could save.