Get your heart eyes emoji ready: GEICO Mobile rolled out a fresh new look and you're going to fall in love at first tap. We've kept all your favorite app features and gave them the star treatment, moving them to center stage. Have multiple policies? We've made that easier to manage, too.
Here's a breakdown of what to expect (but don't just take it from us, you'll want to download or open the app to check it out for yourself!):
Quick Actions
You told us that ID cards, billing, and roadside help are most important to you, so we dedicated a section to them on your new Dashboard! Quick Actions will make it faster to access the information you need, when you need it.

What's Next
Never miss a beat when it comes to important alerts and updates for your policy. Whether you want to check the status of a claim, pay your bill with one swipe, or sign a policy form digitally, we keep your What's Next section up to date with any tasks awaiting your attention.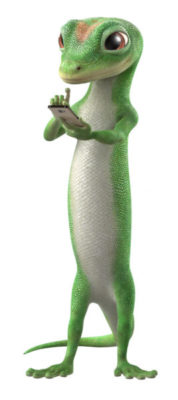 Multiple Policy Management
Have a homeowners, renters, or condo policy, too? We've made it easier to manage all your policies from our new Policy Selector feature.
New Navigation
Clean, simple, organized navigation so you can find just what you need. The new settings menu will allow you to change your app preferences while the new tab navigation allows you to easily change views between your Policy, Billing, and Claims information. We also added a tab for some fun bonus features, like our augmented reality experience.
Whether you've just downloaded the app for the first time or have been using it for years, the new look and feel is next level. The latest iteration of GEICO Mobile is available now on iOS and Android. Keep checking back for more exciting changes on the horizon!
Don't have the app on your phone yet? Download GEICO Mobile now and see why it's ranked #1 by the Keynova Group's Mobile Insurance Scorecard for 5 years running!
By Stephanie Levis
*The GEICO Mobile app and site received #1 rankings according to the Keynova Group Q1 and Q3 2020 Mobile Insurance Scorecards.