Fall will shortly be upon us! Leaves will soon be turning their rustic autumn shades, boots and scarves will soon make their reappearance in wardrobes, and pumpkin-spice everything is already popping up in stores and restaurants. In your own kitchen, you can welcome in the changing season with this fabulous fall recipe, courtesy of Tasty.

---
Apple Cider Glazed Mini Donuts In 15 Minutes Or Less
Servings: 4
INGREDIENTS
1 can of refrigerated biscuits
Vegetable oil
1 cup powdered sugar
¼ cup apple cider
1 teaspoon cinnamon
1 teaspoon nutmeg
PREPARATION
1. Take biscuits out of packaging. Use the wide end of a piping tip to punch out donut holes
in the biscuits.
2. Fill a pot with 3 inches of vegetable oil. Heat oil to 320ºF. Fry donut holes until golden
brown, approximately 2-3 minutes. Drain donuts on a cooling rack.
3. In a small bowl, whisk together powdered sugar, apple cider, cinnamon, and nutmeg
until smooth.
4. Toss donuts in glaze. Sprinkle with a little extra cinnamon and serve.
---
Apple Pie Bites In 15 Minutes or Less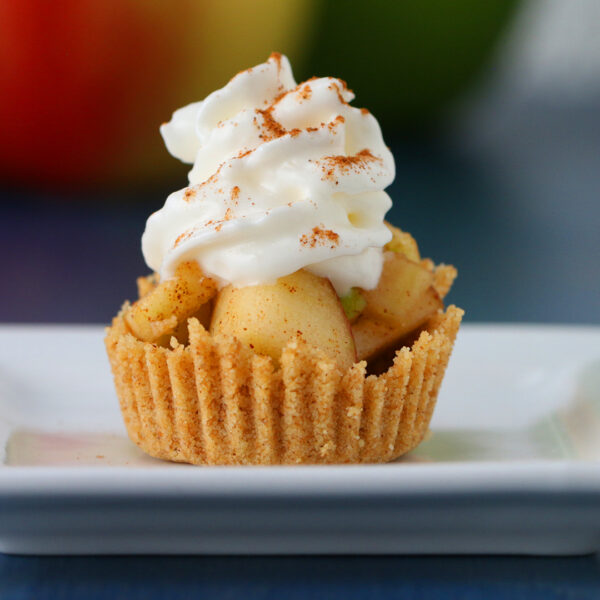 Servings: 24 bites
INGREDIENTS
Crust
15 graham crackers
¼ teaspoon cinnamon
1 stick unsalted butter, melted
Filling
1 large green apple
1 large red apple
2 tablespoons brown sugar
½ teaspoon vanilla extract
1 tablespoon fresh lemon juice
¼ teaspoon cinnamon
Whipped cream (optional garnish)
Cinnamon (optional garnish)
PREPARATION
1. Pulse the graham crackers in a food processor (or in a large food storage bag) to form a fine crumb. Add the cinnamon and melted butter and stir to combine.
2. Line a mini muffin tin with mini cupcake liners. Press a spoonful of the graham cracker mixture into each to form a crust, making sure to press on the bottom and up the sides. Transfer to the freezer.
3. Dice the apples into very small pieces, about ¼–½ inch. Toss with brown sugar, vanilla, lemon juice, and cinnamon.
4. Remove the crusts from the freezer. Fill each cup with a spoonful of apple filling.
5. Garnish with whipped cream and a sprinkle of cinnamon.
6. Enjoy!
---
No-Bake PB&J Bites In 15 Minutes Or Less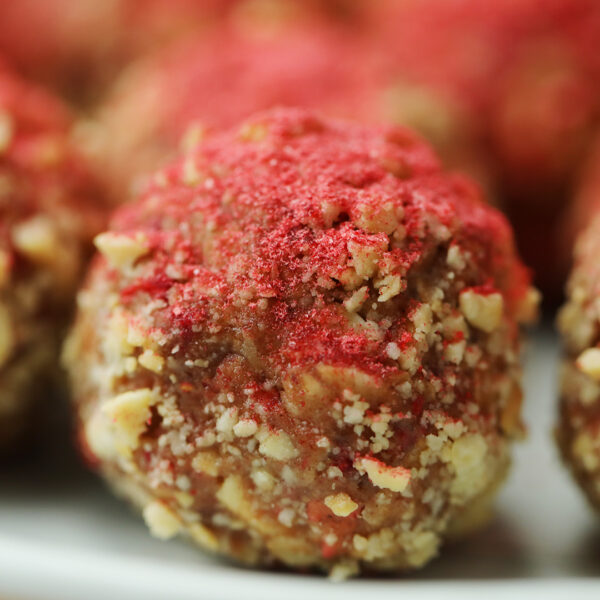 Servings: 10–12
INGREDIENTS
1 cup peanut butter (nut-free alternative: sunflower butter)
⅓ cup strawberry jam or preserves
2 tablespoons honey
½ teaspoon vanilla extract
½ teaspoon salt
½ teaspoon cinnamon, optional
1½ cups freeze-dried strawberries, chopped
½ cup crushed peanuts (nut free alternative: sunflower seeds)
¾ cup oats
Garnish
¾ cup freeze-dried strawberries
½ cup crushed peanuts (nut-free alternative: sunflower seeds)
PREPARATION
1. In a large bowl, mix together the peanut butter, strawberry jam, honey, vanilla, salt, and cinnamon. Fold in the chopped freeze-dried strawberries, crushed peanuts, and oats.
2. Squeeze together a tablespoon-sized amount of the dough and hand-roll into a ball.
3. Garnish: place freeze-dried strawberries in a food processor and process until the strawberries become dust. Place in a bowl.
4. Roll the balls in the crushed peanuts. Dust the tops of the balls with the ground strawberry. Serve!
---
Know what else takes 15 minutes or less? Getting a car insurance quote from GEICO! It's easy: Just go to geico.com now and find out how much you could save.