While theme parks and beaches remain popular tourist attractions, there's a lot more to see both in the U.S. and abroad. Before you arrange travel plans this summer, consider making one of these underrated destinations part of your journey.

1. BLACK CANYON (GUNNISON PARK, GUNNISON, COLORADO)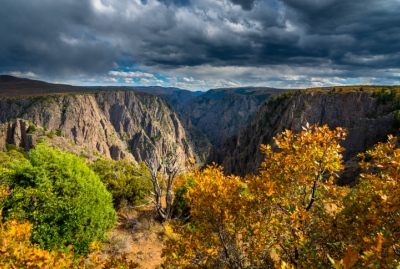 Why opt for Black instead of Grand? Colorado's Gunnison River has etched out some truly monumental rock (which casts shadows to earn the name) and can host amazing hikes, camp sites, and rock climbing. If you're not prone to vertigo, you can peer over the edge to the river 2000 feet below.
2. KANSAS CITY, MISSOURI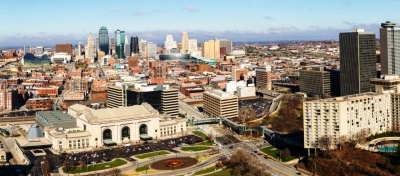 For a family with wildly diverse tastes, Kansas City has something for everyone. In addition to fantastic barbeque and live music, their baseball franchise boasts a state-of-the-art stadium; shoppers have 15 blocks of the Plaza to stroll through; and thrill-seekers can take in Verruckt, a water slide taller than Niagara Falls.
3. OKINAWA, JAPAN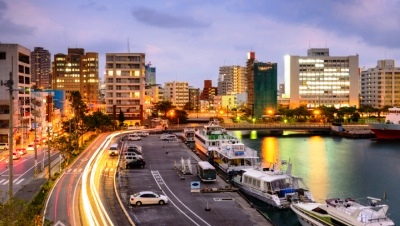 Why Okinawa instead of Tokyo? The former has some stellar scuba-diving waters. Can't swim? The massive Churaumi Aquarium is home to whale sharks that drift by as visitors sip coffee. History buffs can also check out World War II battle sites.
4. TAOS, NEW MEXICO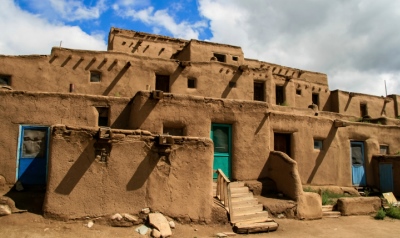 The adobe-style buildings of Taos are remarkable: made of earth, water, and straw, they've been inhabited for more than 1000 years.  Tourists can walk around the structures, providing they don't bother residents; live concerts are a frequent attraction at Taos Plaza. Walking tours offer information on the city's history in the Old West.
5. LAKE PLACID, NEW YORK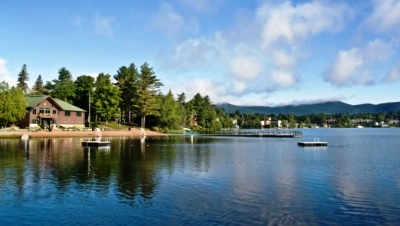 Whitewater rafting is one of many summer activities available near the Adirondacks, though you may want to visit during July 4th weekend when fireworks are set off over Mirror Lake.
6. ST. AUGUSTINE, FLORIDA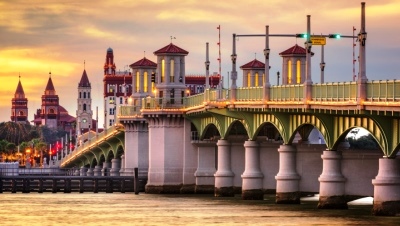 The oldest city in the country—and an excellent alternative to Florida's busier Miami/Orlando tourist attractions—St. Augustine offers walking or motor tours of classic architecture, Gilded-Era hotels, sailing, and, if you're a believer, haunted buildings.
7. IKARIA, GREECE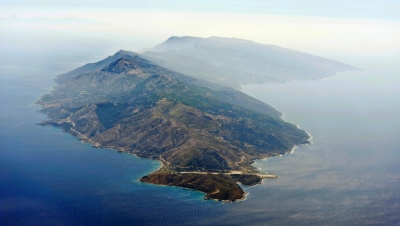 You're not likely to find any scenic vacation spots more beautiful than Ikaria, a beach-heavy and sculpted-rock island in Greece. How peaceful is it? Ikaria is said to have more 99-year-old residents than anywhere else in the world. The Fountain of Youth may be a myth, but it's probably best for you to go find out for yourself.
8. JEKYLL ISLAND, GEORGIA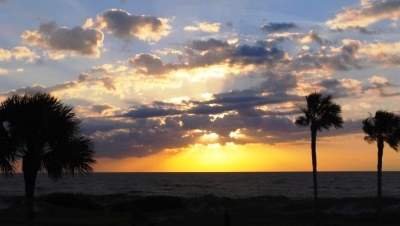 Get in touch with nature with this multi-tiered destination that offers marine habitats, beach diversions, and wildlife walks. During summers, the island offers day camps for kids while parents can take in the sights on their own.
9. MACKINAC ISLAND, MICHIGAN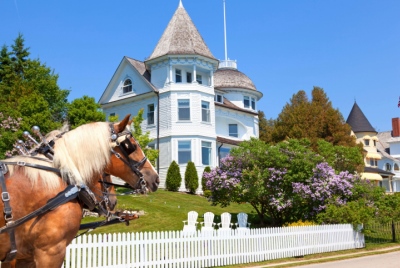 You might feel a twinge of time travel when you visit Michigan's four-mile island, home to a state park, carriage tours, horseback riding, and a vibrant nightlife. How serene is it? No cars are allowed.
If your summer travel plans involve a U.S. road trip this year, make sure you and your vehicle covered with the right auto or RV insurance. Get a fast, free quote online and get covered before you hit the open road.