Who said vacations have to involve traveling far from home? There's plenty of fun to be had right in your own (proverbial) backyard. Whether you commit to playing tourist in a place you think you know well, or act as a tour guide for an out-of-town guest, the possibilities for your warm-weather staycation are endless.

1. Plan A Short-Distance Relocation.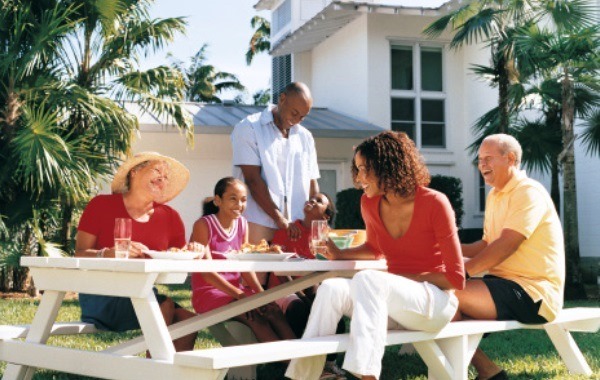 Recreate the best part of vacation—yes, we're talking about the hotel—without the hassle of actually getting there. Consider splurging on a room at a fancy bed and breakfast in town, or use a vacation rental site to book an apartment in a neighborhood you don't know well. Either way, you'll have the best of both worlds: a fresh environment with the added benefit of familiar surroundings and an easy escape plan.
2. Create A Local "Bucket List."
We all have big plans to visit a local museum on a day it's not crowded, or to try a restaurant that's just slightly out of the way. Of course, those plans are often postponed indefinitely as soon as life gets in the way. The next time you take a few days off from work, consider staying put and tackling your local bucket list. Keep a running document of places and events that pique your interest, then choose a handful to experience. The pressure is much lower than if you were in a new city trying to cram everything into a finite amount of time before heading home.
3. Plan A Solo Food Tour.
When you live in one place long enough, it's easy to fall into the habit of returning to your favorite places over and over again instead of trying new cuisines. Instead, grab a local newspaper or tourism magazine to see what new places are opening—or which older spots have the best reviews—then draw a map. For some added fun, choose a daily theme (pizza, Chinese, street food, etc.) and take notes on what you do or don't like so you can revisit your favorites in the future.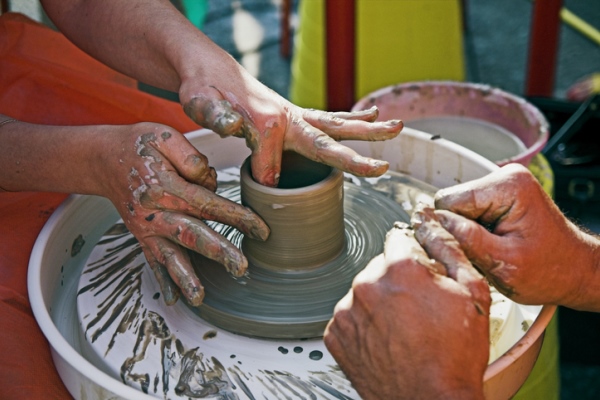 4. Take A Class …
Semester-long courses aren't the only way people pick up new skills these days. Check local event sites or community boards to locate week-long cooking lessons, art courses, computer classes, or other fun programs that will help you learn something new.
5. … Or Teach Yourself A New Trick.
Dust off that acoustic guitar and commit to learning a new song by the end of your staycation. Or, crack open a language book and plan to learn a few new words each day. Not sure what to focus on? Head to your local library to peruse their selection of How-To titles.
6. Plan Someone Else's Vacation.
Instead of going away to move among strangers, plan a long weekend in town and offer to host family or friends at your place. Playing tour guide is much easier when you have multiple days to plan and don't have to schedule events around work. Your guests will also appreciate your company, instead of the typical key hand-off and well wishes.
7. Go Geocaching.
Think of it as a treasure hunt that thousands of other people are playing at the exact same time. Geocaching—a real-world game in which people use GPS to look for hidden objects—is a way to see new corners of your city and to challenge yourself mentally and physically as you hunt down the caches. A simple internet search for the term "geocaching" should help you find a community of cachers near you.
8. Overhaul Your House.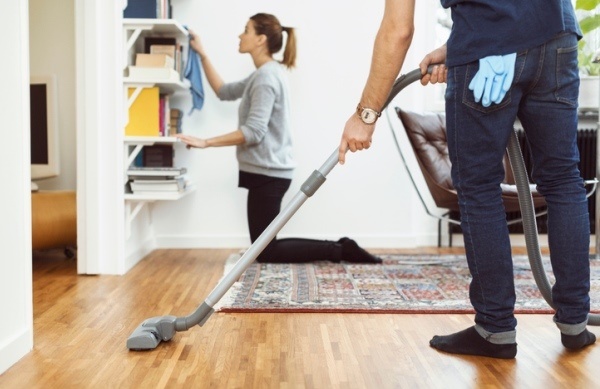 Spring is usually the time when people engage in some much-needed (but decidedly unexciting) home cleaning. A staycation during the summer, on the other hand, can be reserved for the fun projects you never quite seem to get around to. Turn on some music and start a passion project: build an entertainment center from scratch, paint a mural in the kid's playroom, or convert the basement into your own personal man—or woman!—cave.
Want to save money on summer vacation but still want to get away from home? Check out our tips on how to travel on a budget.