Steven Veit clearly remembers his first volunteer vacation, in 2008. Recently retired, he'd decided to embrace his love of nature by joining a trail-maintenance trip with the Sierra Club, one of America's first service-trip coordinators (it began offering them in 1958).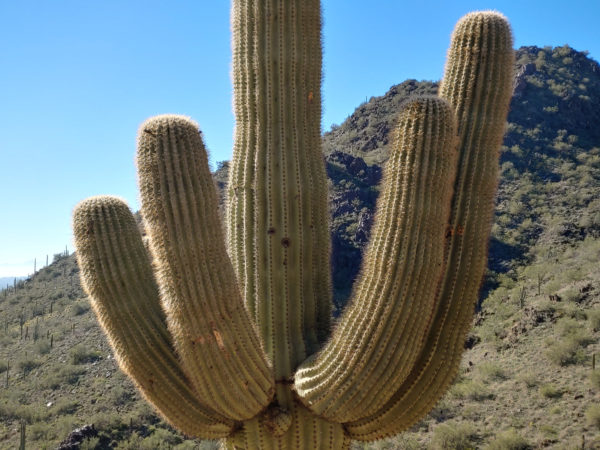 His destination? Arizona's Saguaro National Park—a sweeping desert landscape dominated by towering cacti, some more than 40 feet tall. After a week clearing spiny brush from overgrown hiking trails, his group felt deeply satisfied. "We really accomplished something useful," he says. "We'd made the park accessible for others to enjoy." Plus, the trip was "great fun." Soon after it was over, he signed up for a similar one.
People may be more familiar with volunteer opportunities overseas, but "voluntourism" (the label for do-gooding travel) doesn't require a long trip—or even a passport. Dozens of organizations offer short-term community-building and environmental conservation trips in the U.S. And it appears that an increasing number of travelers are spending their vacations taking part in them.
While service-related jaunts typically aren't luxurious—most programs offer lodging in modest shared rooms, dorms or tents, and serve basic community-style meals—they're often far less expensive than staying at a resort. Plus, participants get to pursue activities that can have an impact.

Trip Building
"Today, people want to do something that makes a difference while on their vacations," says Tammie Cooper Ferguson, a volunteer-trip leader at Habitat for Humanity. Habitat's Global Village program, which brings in volunteers to build homes for needy families all over the world, grew from just 30 teams in 1989 to 4,600 in 2016. Some of these groups (usually 10 to 20 people) are mobilized right on American soil—particularly in storm-ravaged areas like the Gulf Coast and the Big Island of Hawaii.
The Global Village teams welcome volunteers regardless of experience or age (though minors are often required to be accompanied by a parent). "I've had everyone from 16-year-olds on summer break to retirees on my trips," says Ferguson. "The desire to give back seems pretty universal. Which is good news, because there's a lot of need out there."
Volunteers work—painting, installing walls or roofing,—alongside the families they're building homes for, so the bonds they form can be deeply emotional (and, thanks to social media, they sometimes last for years). "When we say farewell to those families, there's not a dry eye in the house," says Ferguson.
Habitat's hardly alone in helping hard-hit or underserved American communities. Voluntours attract people for a variety of reasons. "I was hungry for community connection," says Andrew Mersmann, a media executive who has participated in volunteer trips assisting the Nez Perce tribe of Idaho and the homeless population of Los Angeles. For him, these experiences resulted in new friendships and perspectives, proving more meaningful than the traveling he had done in the past. "The programs deeply resonated," he says.
Natural Selection
That same sense of purpose and unity also inspires volunteers who travel to assist with projects focused on nature and the environment. "Helping to maintain a national park gives people a deeper understanding and appreciation of the landscape than a tourist would experience," says Libby Wile, senior director of volunteer stewardship at the American Hiking Society. The organization, which works in partnership with the National Park Service and other public land agencies, arranges about 60 annual volunteer trail-maintenance trips in parks and on public recreation lands all over the country—including the San Juan Islands, off Washington's coast, and St. John, in the U.S. Virgin Islands. Since the 1980s, says Wile, participation in these trips has more than tripled.
"There's a special feeling you get when you're actually tending these natural places with your own hands, so that future generations can access and enjoy them," says Wile.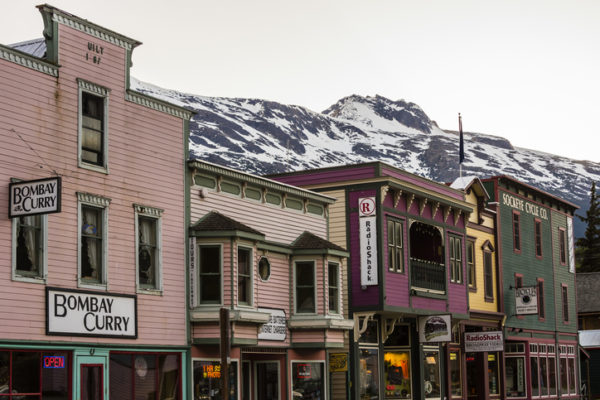 A bonus is being surrounded by the natural beauty of places like Alaska's Klondike Gold Rush National Historical Park, which features wildflowers, valleys and fjords where, if you're lucky, you can spot brown bears and bald eagles. Love marine life? Head to Catalina Island with Earthwatch Institute to collect data on aquatic species like gray whales, dolphins and sea lions. History buffs can steep themselves in the rolling hills of Civil War battlefields with the Sierra Club.
For Steven Veit, contributing to the upkeep of our natural sanctuaries was so gratifying that he eventually became a Sierra Club volunteer-trip leader himself. Now he brings conservation-minded groups to sites all over the western states, including Pfeiffer Big Sur State Park and the John Muir Wilderness, both in California. And he's seen the value of such trips from a new perspective. "When people work together to rebuild a bridge or clear a trail, it doesn't just revitalize the land," says Veit. "It revitalizes them, too."
Before your next adventure, add a little peace of mind with travel insurance through the GEICO Insurance Agency.
Next article: Travel close to home and explore these 7 beautiful American college towns.