A will. The word alone conjures up all sorts of uncomfortable visions. After all, how many of us want to confront our own mortality?
Not a lot, it turns out. According to a 2017 survey by Caring.com, just 42 percent of American adults have estate planning documents like a will or a living trust. For people with kids under 18, that figure is even lower: 36 percent. And a whopping 78 percent of millennials don't have an estate plan in place.
Surprising? Not especially. Wills are generally associated with grandparents and the bed-bound. If you're in good health and not even retired yet, there's every reason to think a will can wait until tomorrow…at least.
But here's the thing—no matter how old you are, it's best not to procrastinate any longer. "You never know when something's going to happen," says Lawrence D. Mandelker, a New York–based trusts and estates attorney. And even if you don't have a lot in the way of assets, he says, an investment of time and money now could serve you well—whether it's sooner or much later.
What Does A Will Do?
Why is a will important? Well, broadly speaking, it lets you direct exactly how you'd like your probate assets to be distributed after your death—dictating who gets your money and any property you might have. (Anything with a designated beneficiary already, like life insurance, is considered non-probate.)  Without a will, you lose that control.
A will is especially important if you have children, as it allows you to designate a guardian for them. Parents can also use their wills to create a trust and designate someone to oversee management of any assets they're leaving to children.

What Happens If I Don't Have A Will?
If you die without a will ("intestate" is the legal term), the government essentially writes one for you. Your assets are distributed according to state law, and may not go to the people you want to have them. Plus, because of court fees and taxes, the process can be expensive.
"There's no emotion attached to intestate laws," says Sandra Thompson, a Fort Worth–based attorney who provides estates and probate services. The state will "apply the letter of the law, not accounting for specific family circumstances."
For example, state law may dictate that property be distributed to an immediate family member. But if that person has, say, credit issues, the assets may end up in the hands of creditors. Or if the state directs money to someone receiving government benefits, it may jeopardize those benefits. A will allows you to consider all circumstances and plan accordingly.
How Do I Get A Will?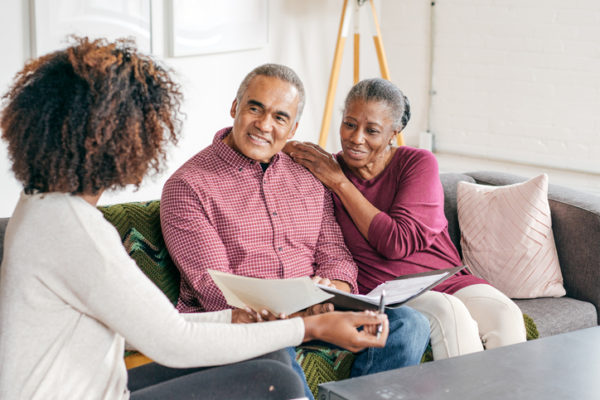 The hardest part of estate planning, say experts, is getting comfortable with discussing death. Once you and your loved ones have had those conversations, schedule an appointment with an estates attorney to start setting down your wishes.
Another option is using an online service to create your will. Besides ease, the appeal is cost: it's around $100, which could be about one-tenth the cost of going to an attorney. Thompson says that wills from these DIY sites are better than having nothing at all, and they may be adequate if your needs are extremely simple (say, leaving every penny to a spouse).
But here's the downside: Often, these services don't take into account the tangle of state laws and special circumstances that go into creating a binding will.
"If I have a pain in my side, I'm not watching a video online to learn how to perform an appendectomy," says Mandelker. Thompson warns that by relying solely on the online form, you may end up with a will that cannot be put into action, potentially causing more headaches, delays and expenses down the line.
"You might be saving a couple of dollars today," says Mandelker, "but it's going to be spent later. You're creating a will because it's the responsible thing to do to get your affairs in order. You want to do it right."
Life insurance is another important step to making sure your family is taken care of. Get a free life insurance quote through the GEICO Insurance Agency.