Eating healthy doesn't mean you have to cut out all your favorite foods. With a few simple swaps, you can still enjoy every bite without compromising on flavor.
Undercover Avocado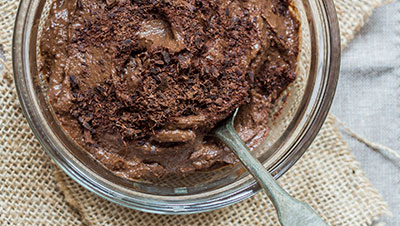 Avocado's velvety texture makes it an easy substitute for butter, mayonnaise or sour cream. Use it mashed as a sandwich spread in lieu of butter—you won't miss a thing. Whipping up a batch of deviled eggs? Scratch the mayo and sub in creamy avocado. For a sweet treat, try a chocolate avocado pudding that's a simple blend of avocado, cocoa powder, natural sweetener (like honey) and milk. No one will be the wiser!
Noodle On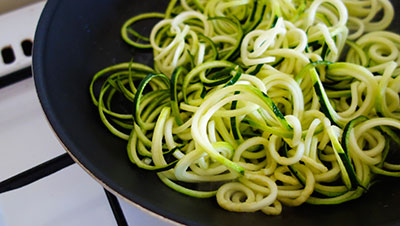 A bowl of saucy pasta is an easy go-to meal on busy weeknights, but if you're trying to cut back on carbs, it can be difficult to give up. Enter veggie faux noodles! Zucchini noodles (aka zoodles) have a mild flavor that goes with any bolognese or marinara sauce and are easily made using a julienne peeler or veggie strip maker. Not a fan of zucchini? Silky strands of spaghetti squash make a great swap for spaghetti. Add your fave sauce, toss and savor.

Veggie Chips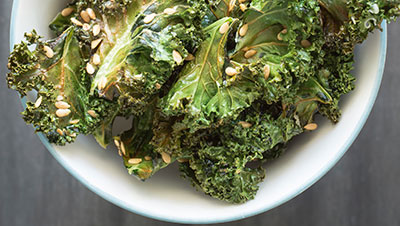 It's hard to resist a crunchy, salty potato chip. Satisfy your craving with guilt-free, home-baked chips made with kale, carrots, parsnips, beets or sweet potatoes instead. Wash, dry and thinly slice (or, in the case of kale, tear into pieces) your veggie of choice and place pieces in a single layer on a lined cookie sheet. Drizzle with olive oil and massage it into the veg. Sprinkle with salt and bake at 300°F for 35 minutes (or until crisp and cooked through), turning pans halfway through baking. Cool and enjoy.
Made-over Ice Cream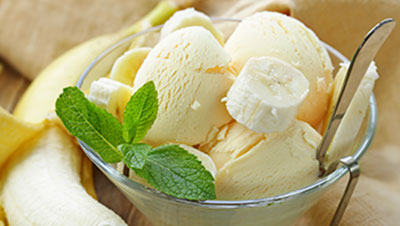 Create your own soft-serve at home with single-ingredient banana ice cream. Stash peeled and sliced bananas in an airtight container in the freezer for at least eight hours. Blend frozen bananas in a food processor until smooth, occasionally scraping down the sides with a spatula. Serve immediately or return to the container and freeze for an additional hour for a firmer texture. Another delicious, dairy-free alternative is coconut ice cream made using full-fat coconut milk instead of heavy cream.
Covert Cauliflower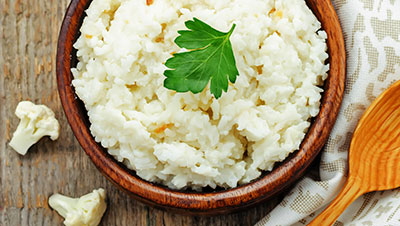 Cauliflower makes an unexpectedly good rice swap. And it's easy! Cut florets into small pieces and place in a food processor. Pulse until cauliflower resembles grains of rice. (You can also grate florets to achieve a similar result.) Sauté cauliflower with a knob of butter, salt and pepper to taste and serve in place of rice.
What are some ways you're choosing to be healthier this year? Share your tips with us in the comments below.
Quick and easy is how we like to do things at GEICO. Get a fast, free quote on car insurance and more at geico.com and see how much you could save.
Next recipe: Things To Cook In A Slow Cooker