Moving seven times in 11 years is no joke, but that's exactly what Pamela C., her Navy husband and their two young children have done, and each move has come with its own challenges. Fortunately, Pamela's had the inner strength to keep a sense of perspective about it, and has moved enough times that she now knows she can get through it.
For just about everyone, moving is a huge headache. It's disruptive and time-consuming—and obstacles are inevitable. But for Military Spouses, the stresses of a move are compounded by the fact that it can happen frequently, and that so many aspects of it are not in their control. "Every time we have to move, it feels like someone is holding you upside down by your ankles and all your change and pocket lint is falling out around you," says Pamela.
Despite the turmoil, Pamela and other Military Spouses have been determined to make the transitions as smooth as possible. Here are some smart techniques they've adopted to combat the stress for themselves and their families—insider tips that are good advice for anyone going through a move.
---
How To Help Yourself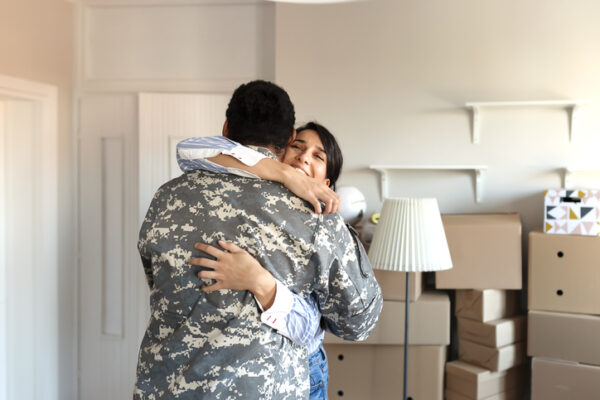 While those in the Armed Forces can use the Military and Family Support Center, there are things most folks can do on their own to ease the transition.
Collect Intel
Sharisse T., whose husband is in the Army—and who counts herself lucky for only having done four moves in 11 years—swears by gathering as much advance intel as possible on her new neighborhood. Before each move, she casts a wide net, contacting people on base and online to learn about the closest supermarkets and good dining options; she also lines up necessary support services like therapists and doctors.
Use Your Kids to Make Connections
Andria W., whose husband is in the Navy and who has done six moves in 11 years, meets adults by throwing a "kid party"—extending invitations to people from the neighborhood and her kids' school. "It's a major effort," she says, "but it really brings the parents out of the woodwork." If you're not quite that bold, playdates also do social double-duty for you and your children.
Stay True to the Activities that Make You Happy
Carving out time to do the things that sustain you wherever you are—whether it's biking, hiking, scrapbooking or reading—can help you maintain a sense of balance. Pamela is devoted to running—which has also allowed her to meet people—and yoga, which became so important to her that she became a certified instructor and, while stationed at Camp Lejeune, offered classes to Marines. Sharisse has, in recent years, devoted herself to writing (she has a memoir in the works) and has found a community of writers online and in the real world who offer her support and encouragement.
Don't Hesitate to Get Professional Help
No medals are awarded for being in denial. If you feel stress taking a toll on you or your children, seek help. Both Sharisse and Pamela sought out therapists off base for themselves and their children, and found the experience enormously helpful.

---
How To Help Your Kids
Give Them Info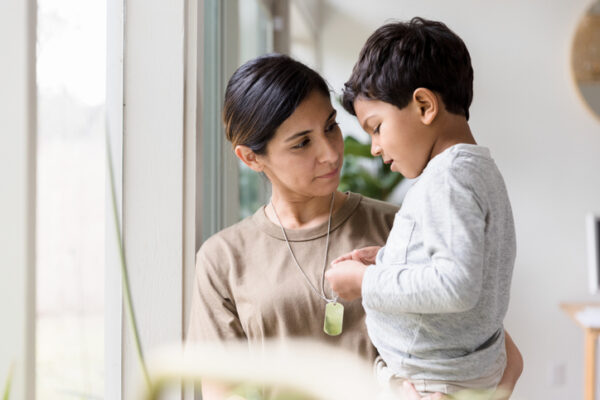 Talk to your kids as soon as you know a move is coming and share what you know about your new surroundings. Sharisse suggests assembling photos of your future neighborhood and schools, plus fun spots like ice cream parlors, parks and pools, so that they have things to look forward to and can start settling in mentally before they arrive.
Give Them a Sense of Agency
If your kids are old enough, get them involved in researching their future home and include them in the moving process itself. (One idea: Put them in charge of packing up certain items.)
Give Them a Chance to Have Feelings
It's good to set a positive tone and let your kids know that what really matters—the family bonds—won't change. But it's also important to give them space to talk about what they'll miss and give them time to say goodbye to their favorite people and places.
GEICO has been a proud supporter of Military Members and their families for 85 years. To find out more about Military discounts and benefits you could receive, go to geico.com/military or call
1-800-MILITARY.
Next article: Moving with the Military overseas? Here's what you need to know about overseas insurance.
By Deb Schwartz