Celebratory events are often a great time to reunite with friends and family and recognize a big moment in someone's life whether they're getting married, graduating or recognizing a milestone anniversary. These are the kind of moments we remember forever.
Since these occasions are so important, it's always a good idea to make sure the events commemorating them are protected against a sudden cancellation. The last thing anyone should have to deal with is the disappointment of cancelling an event and suffering from all of the potential lost money that comes as a result of the cancellation.
The fear of financial loss could make one hesitant to want to put on any big event, but thanks to event insurance, party planning can continue to take place with a high level of peace of mind.
Keep reading to learn more about how GEICO event insurance can provide financial and liability protection for your next big get-together.
What is event insurance?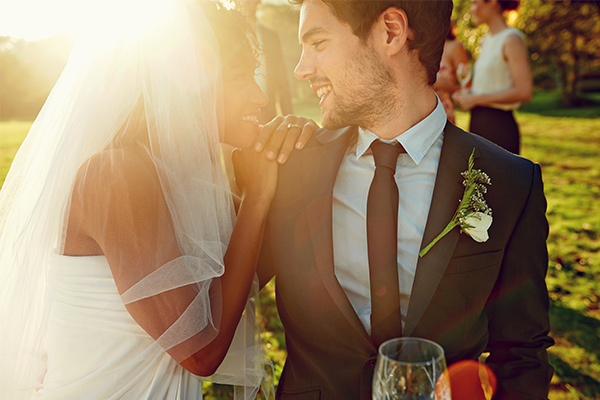 Event insurance is a type of coverage that protects hosts. This insurance is typically associated with weddings, but could be used for anniversary celebrations, baby showers, family reunions or any event that costs a significant amount of money to put together.
This protection can come in the form of cancellation coverage. With cancellation coverage, you generally can recover any financial losses (like a large deposit) that come from canceling your event due to unforeseen circumstances.
Additionally, event insurance also provides general liability coverage, which may provide coverage if someone was injured at your event or property was damaged. Many event insurance policies also include host liquor liability coverage, which protects the host if a guest is overserved and hurts someone (or themselves) or causes damage.
Why should I buy event insurance?
Large events can get expensive quickly. Take weddings for example — the average U.S. wedding budget is $20,000, according to Weddings & Money 2021: A Brides & Investopedia Study. However, less than half ($7,250) of that budget will usually be paid for in cash. The remainder is paid for through financing, borrowing or other financial products, the study showed; approximately 20% of U.S. couples plan to sell investments to help pay for their wedding. That's a lot of borrowed money to end up losing if the wedding were to be cancelled for any reason.
Event insurance is also important because there's the possibility that you'll have vendors that do not offer refunds regardless of why your event was cancelled. From a liability standpoint, venues often require customers to buy an event liability policy to protect against any damage to their property. Otherwise, they'd be fully responsible for paying for repairs. Event insurance can help alleviate these concerns.
If you were wondering if homeowners insurance applies to events, it's possible, but typically those policies do not have enough coverage to protect your gathering. A homeowners policy usually only covers events located at the host's home (a backyard wedding for example), and even then, it will generally cover event liability, not cancellation.
How much does event insurance cost?
 Event insurance costs vary based on a number of factors, including the coverage limits and options you select. Cancellation insurance pricing depends on the event's overall budget to help ensure that all of your deposits and expenses are covered.
With GEICO event insurance, you could save up to 15% when you buy both wedding liability and wedding cancellation coverage—buying a policy is a great way to lower your costs and plan your event with peace of mind.
What does GEICO event insurance cover?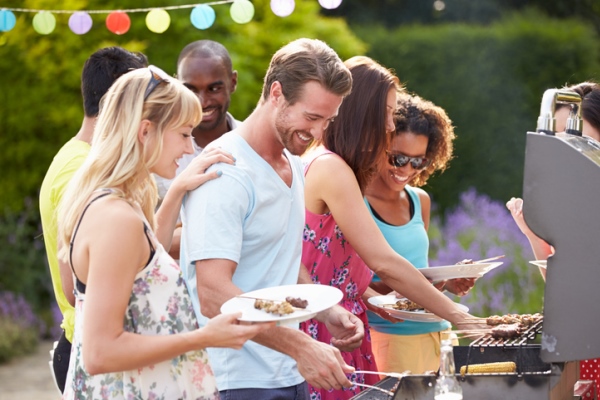 An event insurance policy helps reimburse you for any lost deposits and non-refundable amounts if you have to cancel or postpone your event because of unforeseen circumstances. Vendor bankruptcy, accident or illness, extreme weather such as hurricane or snowstorm and military deployment are among the cancellation reasons that GEICO event insurance would provide reimbursement to you.
Additionally, event cancellation protection covers extra expenses you might have assumed to avoid cancelling your event. It may also pay for losses and damages such as lost wedding rings, lost, stolen or damaged gifts, special event attire damage, lost deposits due to vendor no-shows and lost or damaged photography or videography.
GEICO event insurance can be purchased any time up to 14 days prior to your event.
Event insurance also helps protect you if someone were to damage the venue where you are hosting or gets hurt at the event. You can purchase up to $2 million any time up to one day before the event. Policies begin as low as $75.
Generally, the following events are not covered under a GEICO event insurance policy:
Paid attendance (such as a concert or seminar)
Events with animals, firearms, explosives, or amusement devices
Sporting events
Bachelor/Bachelorette parties
What else you should know about event insurance
In terms of timing, consider buying an event insurance policy as soon as you start putting down deposits for your event. Your venue operator as well as most vendors will generally require a significant deposit up front and ask for the remainder as your big day gets closer. The sooner you buy your policy, the sooner you're protected.
Chances are your big event will go on without a hitch. But wouldn't you feel better knowing you're financially protected in the event that it doesn't? A GEICO event insurance policy can go a long way to help protect you from the financial loss if your gathering is cancelled, a key participant does not show or there's property damage.
Contact our event insurance sales team at 855-236-4252 today to get started, or get an event insurance quote online.