The road trip is a great American pastime for a reason—there's nothing like rolling down the windows, blasting music and hitting the highway. But if shelling out hundreds of dollars on a rental car sounds less than ideal, not to worry. It's possible to trim some of the expense, whether you use a traditional rental car company or one of the newer alternatives. Here are seven tactics to consider before throwing your bags in the trunk.
1. Rent From A Strategic Location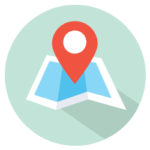 Airport agencies may have some of the best inventory, but convenience and demand can drive up the cost of cars from those lots. According to Jeanette Pavini, spokesperson for Coupons.com, sometimes it's best to rent from a nearby area instead, as base prices and taxes might be lower. Before booking, get a few quotes to make sure the "off-airport" location is in fact cheaper. It's also a good idea to look for a facility that's an easy taxi ride away or accessible by public transportation. Sometimes you can even return the car to the airport for no additional fee.
2. Take Action Against Hidden Insurance Fees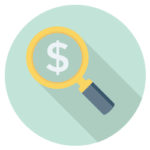 When you're behind the wheel, insurance is important. But there's no need to pay for unnecessary rental car coverage through the rental company—which can add significantly to your total bill—if you're otherwise insured. Your car insurance policy may provide rental coverage, so call to talk to an agent for details about your specific situation. Pavini also suggests checking with your credit card company to see if your card offers this benefit, which may allow you to waive these extra insurance charges.

3. Opt For A One-Way Rental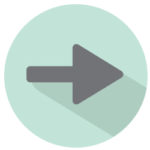 Generally, picking up a rental vehicle in one place and dropping it off in another is pricey. But rental car companies occasionally need their fleets moved around the country to meet seasonal demand (say, from the Northeast to Florida for the winter). During these periods, one-way rentals may be heavily discounted and the drop-off fee waived. Sign up for rental companies' newsletters, check offer pages online, or call companies directly to ask about fleet-moving specials.
4. Shop Around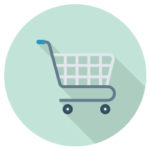 Online coupons for car rentals are extremely popular, says Pavini, so always check for them before booking. And compare the cost of bundling a car, hotel and airfare with renting a car separately. If you're renting for several days, she suggests checking to see if a weekly rate is cheaper; you'll have the option to return the car early. "Just make sure that won't incur any penalties," she adds.
5. Be Proactive And Prepay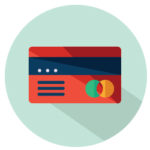 Most rental agencies offer a discount if you prepay. Though it's not usually a significant amount, says Pavini, every little bit of savings adds up. Keep in mind, however, that you can rarely make changes when you pay up front, and canceling may mean forfeiting your money.
6. Work Your Networks (Social and IRL) For Discounts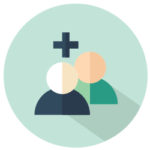 If you belong to credit or employment unions or have any warehouse-club memberships, it's best to start with them for rates, says Pavini: "These groups negotiate with companies to get a better deal for members." Planning ahead? Sign up for newsletters from rental car agencies and follow major rental companies on social platforms, so you'll be among the first to hear about offers when they're announced.
7. Try A Car-Sharing Club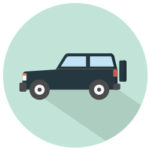 Instead of heading straight to the nearest rental car company, consider a car-on-demand club, where you pay a monthly membership fee (as low as $7 a month) to drive cars by either the hour or the day. According to Pavini, the potential savings boil down to how often you rent and where. "If you rent a car often, it may be worth it," she explains. But always compare costs. "Before signing up, get a rate quote for the cities you'll be driving in the most," she says, "and see how it stacks up against a traditional rental car agency."
By Danielle Blundell